We are excited to announce that Delmark and our friendly neighbors at the Northcenter Chamber of Commerce have teamed up to present wonderful family friendly fun events this summer, including Summer concert series July 19th featuring Dave Specter, Chicago Ribfest featuring Mike Wheeler Sunday, August 20th, and Delmark Records will have an ongoing merch booth at the popular Northcenter Farmers Markets every Saturday, 8am-1pm.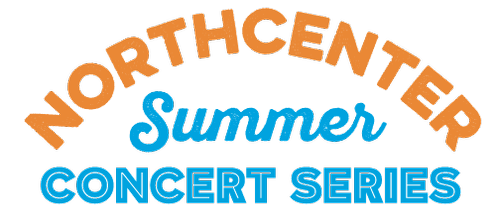 Northcenter Town Square, 4100 N. Damen Ave. (near Lincoln & Irving Park)
Wednesday, July 19
6PM – 8:30PM
FREE! Family friendly event!
July 19 – Double Feature! The Dave Specter Band (6pm) & Silvertone (7pm)
Bring a chair, invite your neighbors, and get to know some new ones at our annual Summer Concert Series!
https://www.northcenterchamber.com/summer-concert-series
https://www.facebook.com/NorthcenterFarmersMarket/
Featuring Delmark recording artist, MIKE WHEELER BAND – Sunday August 20!
Mike Wheeler Band – Turn Up!!
Now in its 23rd year, Ribfest Chicago continues to be Chicago's most anticipated street festival—averaging 50,000 pounds of pork and 60,000+ attendees who love to celebrate summer at this three day event.
As featured in local and national media, Ribfest Chicago invites all Chicagoland restaurant BBQ masters to compete for the title of "Best Ribs" and "People's Choice." While ribs reign supreme, Ribfest Chicago is also a nationally recognized indie music festival, hosting two stages that feature original music from top local and national acts. And parents love our "Kids Square" with two days of family fun allowing children to slide, climb, jump, ride, dance and enjoy live entertainment all weekend long.
Ribfest Chicago provides a memorable weekend of lively music, family fun and satisfied appetites as we celebrate 23 years of unforgettable barbecue. We continue to strive to maximize exposure, increase market share and enhance the image of Ribfest Chicago and our partners. Reserve your space now and be part of this incredible promotional opportunity!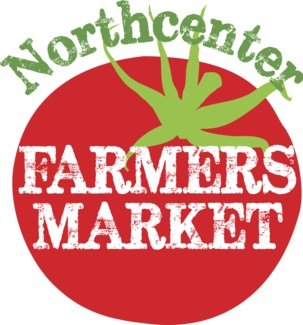 Located in Northcenter Town Square, the Northcenter Farmers Market is one of the oldest markets on the North Side of Chicago. Farmers and local merchants will set up and offer their freshest fruits, vegetables, flowers, pastries and other handmade products for sale. We'll be open every Saturday through October from 8 AM – 1 PM, with the exception of August 19th (Ribfest Chicago weekend).
Come visit the Delmark Records Merch booth at the Farmers Market on Saturdays!
---