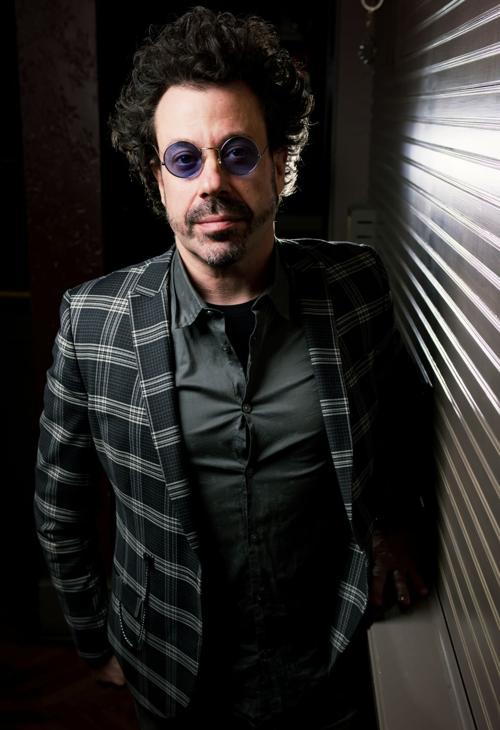 This Friday marks the release of "Johnny Iguana's Chicago Spectacular" by Chicago-based, international blues label, Delmark Records.
Most readers of this column will recognize the artist's name from his work in recent years as keyboardist and band leader of the Windy City buzz group, The Claudettes, but ol' Johnny Iguana has never been a one trick pony. He has never been locked in to just one style of music or sound.
This is Iguana's first blues album as a leader, and it's not your typical blues album, because Johnny is not your typical blues piano player. There is a uniqueness to it, a broad swath of originality that makes the blues his own, while still exalting his personal blues heroes and contemporaries, some of which guest on this powerful debut.
Iguana is surrounded in the studio for the album by an all-star cast of veteran bluesmen that include Muddy Water's former guitarist Steady Rollin' Bob Margolin, band leader and bottleneck blues master Lil' Ed (of the Blues Imperials), blues harp legend Billy Boy Arnold and electric blues guitarist John Primer, among others.
In a previous interview, the Philly-born Iguana said he fell in love with the sound of Chicago blues when he was but a lad of 14, especially the music of blues harp icon, Junior Wells, and legendary Chess Records piano man, Otis Spann.
Armed with an unbridled passion and a good fake I.D., Iguana was rockin' the 88 keys in Philly clubs while still in his mid-teens. Then, fate offered up a chance meeting with his musical hero Wells, who hired Iguana to tour for the next three years as the piano player for his band.
Following his years with Wells, Iguana went on to tour and/or record with a Who's Who of Chicago blues greats, including Otis Rush, Buddy Guy, James Cotton, Carey Bell, Eddy Clearwater, John Primer, Billy Branch, Lurrie Bell and others.
"I had the best possible education a musician could have by being there with such amazing (talents) and watching them play," said Iguana, who played in a series of more rock-driven groups over the years, like Stevie Lizard & His All Reptile Orchestra and Them vs. Them.
Coming together in 2010, The Claudettes were formed by Iguana as a drums/keys duo with percussionist Michael Caskey. The minimalist sound eventually broadened with the addition of vocalist Berit Ulseth and bassist Zach Verdoorm. Caskey is also heard on Iguana's new solo album. More: johnnyiguana.com.