Rob Mazurek's EXPLODING STAR ORCHESTRA @ The Adler Planetarium, Chicago
MAR 24 FRI
Rob Mazurek Exploding Star Orchestra at Adler Planetarium @ 6:00pm

https://delmark.com/product/5007/
Rob Mazurek w/ Exploding Star Electroacoustic Ensemble – The Space Between
Delmark DE 5007
2 Disc CD + DVD Set (2013)
The Space Between is a multi-faceted sound/visual orchestration based on the idea of multiplying forces and the space between these forces. Both macro and micro, this new work (commissioned by Meet the Composer USA) from composer Rob Mazurek and video artist Marianne M. Kim, along with members of Mazurek's Exploding Star Orchestra, pursues the heavens with the idea of the Indra's Net, a continuous reflection of, but always changing reality of, our universe and what is not seen or heard. Featuring the dynamic flute of Nicole Mitchell, the Wellesian voice of Damon Locks, and stellar contributions from the other members of the ensemble, along with Marianne M. Kim's multi-layered visual poem. The Space Between represents a step into the direction of sound as vision / vision as sound. Contains one CD and DVD (DVD audio in PCM 24bit/48kHz stereo, DTS, and Dolby 5.1).
The DVD also contains the special feature Illumination Drone #17, Rob Mazurek's silent video.
Rob Mazurek is a multidisciplinary artist/abstractivist, with a focus on electro-acoustic composition, improvisation, performance, painting, sculpture, video, film, and installation, who spent much of his creative life in Chicago, and then Brazil.
He currently lives and works in Marfa, Texas with his wife Britt Mazurek.
Mazurek was born in 1965 in Jersey City, New Jersey. In 1975, he moved with his family to a suburb of Chicago where he started playing cornet at the age of 10. A confrontation with the music of Sun Ra at the age of 16 at the Chicago Jazz Festival in 1981 inspired Mazurek to want to become a serious composer performer. He first learned the foundations of improvised music while studying jazz theory and practice with David Bloom at the Bloom School of Jazz in Chicago, at the same time studying composition with Ralph Dodds (Roosevelt University), Sheldon Atovsky (Depaul University), Easley Blackwood (University of Chicago), and Ken Prince (Chicago). He began working with Chicago musicians Kenny Prince, Robert Barry, Jodie Christian, Lin Halliday, John Webber, George Fludas, Eric Alexander, Randy Tressler, Dennis Carol, Earma Thompson, and many others, in the mid 80's to early 90's.
In the early 90's, Mazurek released his first recording "Man Facing East" on the HEP record label featuring George Fludas, John Webber, and Randolph Tressler, and released two more records with the addition of Eric Alexander. In 1993, he started painting in earnest after being stunned by a Mark Rothko painting at the Art Institute of Chicago. Soon after, he began creating work that would eventually become record covers for Chicago Underground Duo's seminal works Synesthesia, Axis and Alignment and Isotope 217's split remix. In1994, Mazurek formed the Chicago Underground Collective, an ensemble that ranges in size from duo to orchestra, with guitarist Jeff Parker and a cast of revolving players including Robert Barry and Joshua Abrams. The Chicago Underground Collective's first release, Playground, on Delmark Records features Jeff Parker, Chad Taylor, Chris Lopes, and Sara Smith. Isotope 217 (conceived by Jeff Parker) was consequently born at this time and also began Mazurek's fascination with incorporating electronics/computer music into his compositions and improvisations. The mid 90's proved to be a fertile time for many musicians and artists, with the Chicago Underground and Isotope 2017 creating and releasing 6 full length records for Delmark and Thrill Jockey.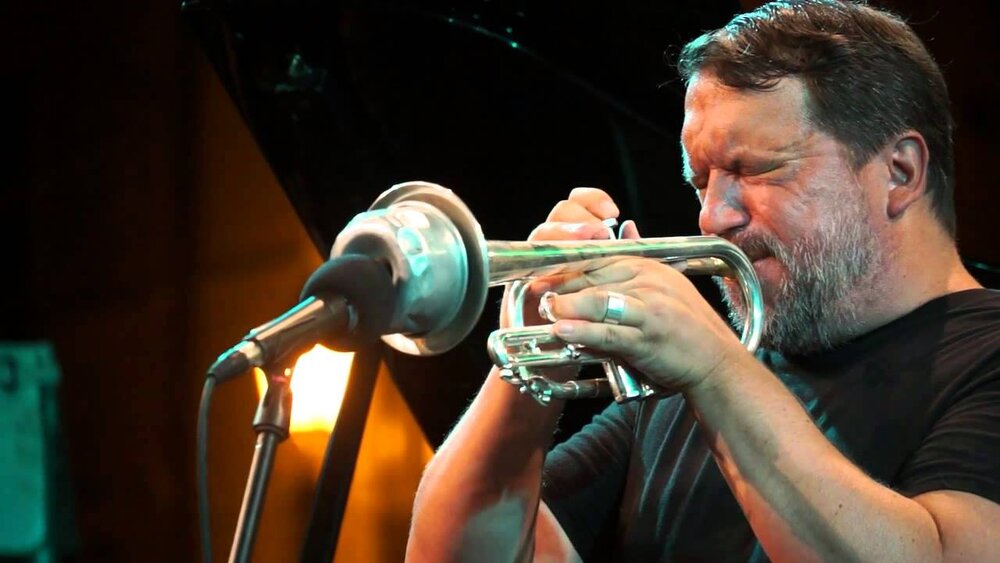 In 2000, Mazurek moved to Manaus Brazil. While living in Brazil from 2000 to 2007, Mazurek constructed exotic soundscapes from the sounds of the Amazonian rain forest, including electric eels recorded at INPA research laboratory in Manaus and audio culled from storm systems on the outskirts of Brasilia. He continued his painting and sculpture experiments, creating works directly influenced by his surroundings and developed a working friendship with artist Guilherme Vaz. It was in Belo Horizonte that Mazurek met Mauricio Takara and Guilherme Granado, his partners in São Paulo Underground, a group dedicated to exploring and expanding upon Brazilian musical traditions. He would move to São Paulo in 2005 and stayed for 2 years before moving back to Chicago.
Originally inspired by a joint commission from the Chicago Cultural Center and Jazz Institute of Chicago, Mazurek founded the Exploding Star Orchestra in 2005 to investigate the city's avant-garde musical traditions. He brought together a group representing the diversity of the city's contemporary music scene including musicians from the often-segregated communities of Chicago's North, West, and South-sides, from the burgeoning post rock scene to the highly influential AACM and Northside Improvisation Scene.
The Orchestra has premiered 10 extended suites since its inception, including "Sting Ray and the Beginning of Time," "Cosmic Tomes for Sleepwalking Lovers," "Constellations for Inner Light Projections for Bill Dixon," "Stars Have Shapes," "63 Moons of Jupiter", "Transgressions Suite", "The Space Between", "Atmospheres for Roscoe Mitchell", "Galactic Parables: Volume 1", and "Dimensional Stardust".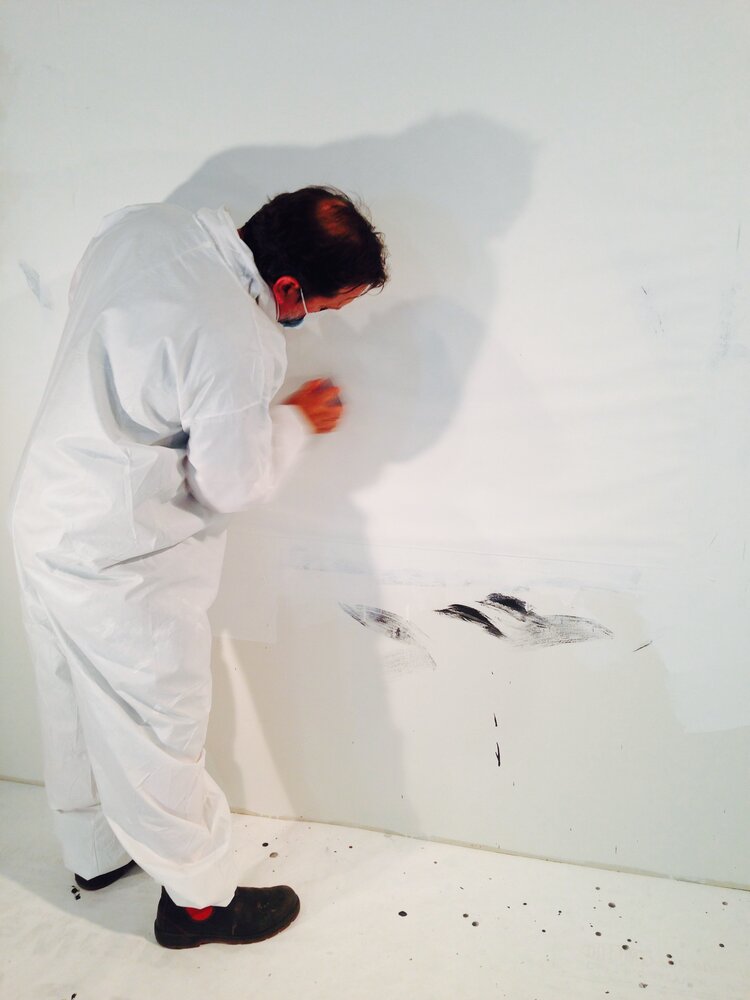 The group has featured luminaries Roscoe Mitchell, Bill Dixon, and Fred Anderson alongside a stellar cast of musicians including: Nicole Mitchell, Damon Locks, Jeff Parker, Chad Taylor, John Herndon, Tomeka Reid, Jaimie Branch, Joel Ross, Mikel Patrick Avery, Ingebrigt Haker Flaten, Macie Stewart, Josh Abrams, Lisa Alvarado, Pasquale Mirra, Angelica Sanchez, Matt Bauder, Jeb Bishop, Ken Vandermark, Mike Reed, John McEntire, Jim Baker, Jason Ajemian, Steve Swell, Hamid Drake, Matthew Lux, Jim Baker, Matana Roberts, Kevin Drumm, Mauricio Takara, Guilherme Granado, Jason Adasiewicz, Avreeayal Ra, Dan Bitney, David Boykins, Corey Wilkes, Carrie Biolo, Jeff Kowalkowski, Jason Stein, Greg Ward, Artur Majewski and more!
In 2018, Mazurek was commissioned by the Berlin Jazz Festival to compose new music for Exploding Star International, which included Berlin based musicians: Els Vandeweyer, Magda Mayas, Biliana Voutchkova, Julia Reidy, Sabine Vogel, and Elias Stemeseder. The orchestra has performed at the Frankfurt Jazz Festival, SESC São Paulo, Sant'anna Arresi Jazz Festival, Jazz em Agosto, Saalfelden Jazz Festival, among others.
Over the years Mazurek has led/co-led many ensembles of various sizes and shapes including Exploding Star Orchestra, Exploding Star International, Desert Encrypts, Immortal Birds Bright Wings, Pharaoh and the Underground (featuring Pharoah Sanders), Chicago Underground, Jeff Parker Duo, Pulsar Quartet, São Paulo Underground, Alternate Moon Cycles, Alien Flower Sutra, Star Splitter, Return The Tides, Skull Sessions Octet, Tigersmilk, Third Coast Ensemble, Sound Is Quintet, Starlicker, and Mandarin Movie, each of which possesses its own distinct musical personality. He has collaborated with a wide variety of artists, such as the great Bill Dixon, Pharoah Sanders, Mike Ladd, Roscoe Mitchell, Yusef Lateef, Fred Anderson, Fred Hopkins, Liam Gillick, Naná Vasconcelos, Rodrigo Brandao, Alexandre Kassin, Marcelo Camelo, and others.
As a composer, Mazurek has written over 400 original compositions over the past 30 years, and has released 70+ recordings on various labels including Astral Spirits, International Anthem, Aesthetics, Corbett vs Dempsey, Cuneiform, CleanFeed, Delmark, El Paraiso, Family Vineyard, Harmonipan, Mego, Northern Spy, Rogue Art, Submarine, Thrill Jockey, and his own label, Infinity Dogs. Beyond his ensemble efforts, Mazurek's solo endeavors reflect his interest in musique concrete, sound installation, and electronic sound manipulation, with releases on Astral Spirits, Cleanfeed, Bottrop-Boy, Delmark, Mego, and Moikai that document his compositions utilizing modular synthesizers, computer programming, electronic effects, and keyboards.
Mazurek has also received a number of commissions and awards. In 2019, Mazurek was commissioned with Julien Desprez to compose new music for a project called (T)ropic, which premiered at the Sons de Hiver Festival (France). In 2017, he was commissioned to compose a new work for Area Sismica's Forli Open Music Program (Italy). He presented "Forli Scores" featuring Pasquale Mirra, Danilo Gallo, Cristiano Calcagnile, and Fabrizio Puglisi. In 2016, he was commissioned to compose "Land of Spirals" for the Novara Jazz Festival (Italy) and also received the key to the city. In 2016, he received a grant from the Graham Foundation for Advanced Studies in the Fine Arts (Chicago, IL) for the Farnsworth Scores, an experimental film shot in collaboration with filmmaker Lee Anne Schmitt at Mies van der Rohe's iconic Farnsworth House. In 2015, he was awarded a grant from the Robert D. Bielecki Foundation (New York, NY). In 2013, Mazurek received an Arts Achievement award from the Helen Coburn Meier & Tim Meier Foundation for the Arts (Chicago, IL). Also in 2013, he was commissioned to compose "Galactic Parables: Volume 1" by the Sant'Anna Arresi Jazz Festival in Sant'Anna Arresi (Italy). In 2011, he was commissioned to compose "Violent Orchid Suite" by the Jazz & Wine Festival in Cormons (Italy) and "Transgressions Suite", by the Sant'Anna Arresi Jazz Festival (Italy). In 2010, he received a Commissioning Music/USA grant from Meet the Composer for a multi-media work developed in collaboration with video artist and choreographer Marianne Kim. In 2005, he was awarded the prestigious artist residency at Abbeye Royale de Fontevraud (France). Mazurek has been prominently featured in scores of interviews including two cover features in The Wire issues 201 and 354.
Mazurek's visual work has garnered much attention with international solo, and group exhibitions, installations, and artist residencies. His solo show, Constellation Scores, at URDLA Centre International de l'Estampe & du Livre (France) was featured as part of the 2017 Lyon Bienalle Focus Series. In 2018, Harmonipan Editions released "Marfa Loops Shouts and Hollers," a book of works from Mazurek's exhibition of the same name, with essays by John Corbett, Tiago Mesquita and Tim Johnson.
He has shown his works throughout the United States, South America and Europe including: Cosmic Stacks at Fondazione Vittorio Leonesio (Italy, 2020); Resonant Stacks at Mo.Ca. (Italy, 2019), The Shaping Light at Audible Gallery (Chicago, 2017), Marfa Loops Shouts and Hollers at Marfa Book Company (Marfa, TX, 2016), Psychotropic Electric Eel Dreams III at Novas Frequencies (Brazil, 2016), White Paintings at Galleria Coletivo (Brazil, 2014), Abstractions on Robert D'Arbrissel at Abbey Royal de Fontevraud (France), and Red, Yellow, Green at Carrie Secrist Gallery (Chicago, IL).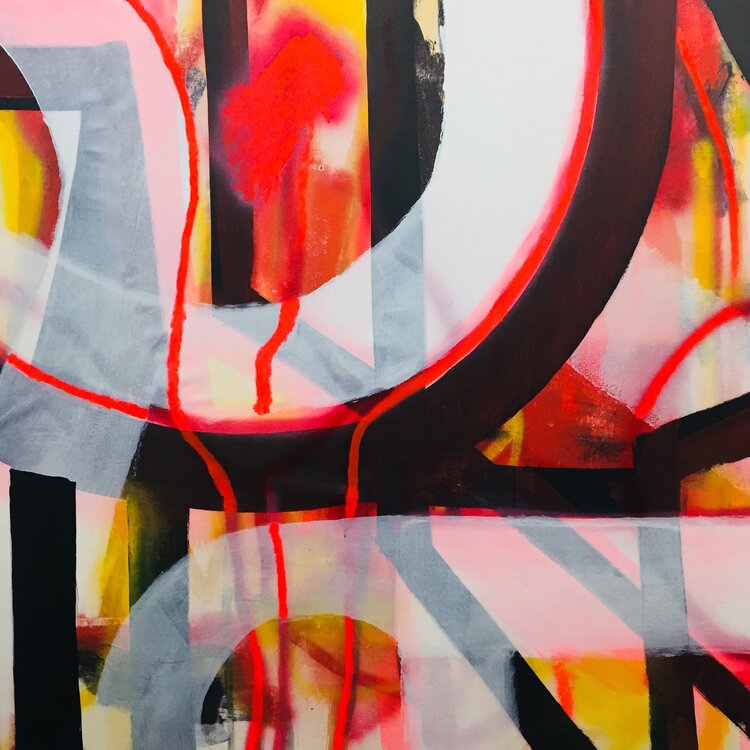 Vision
Sound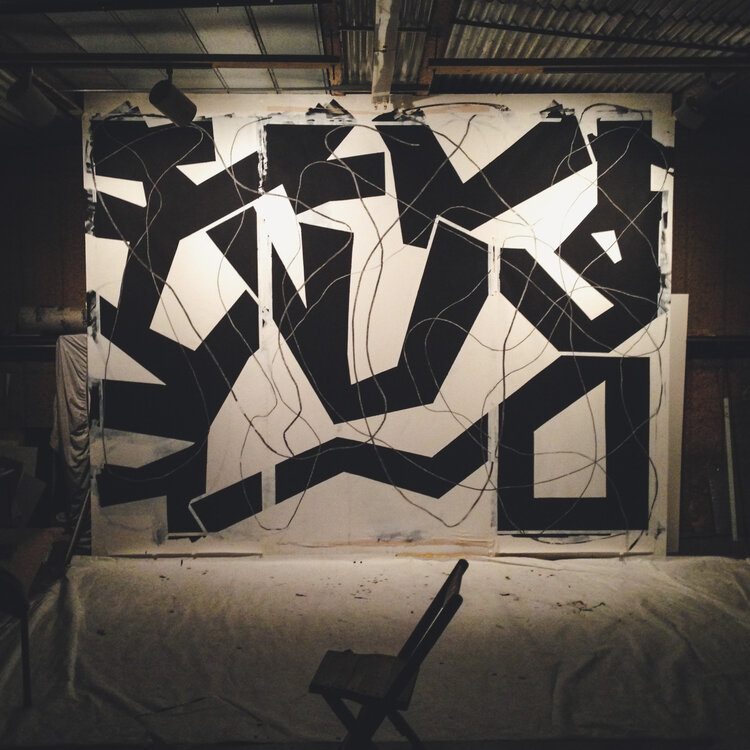 M.E.S.
Press + Media
"Mazurek is a Master Arranger."
"Rob Mazurek's Intergalactic Jazz Aims for a New Dimension."
"A Prolific Musician with More Than 70 Recordings as a Leader or Co-leader."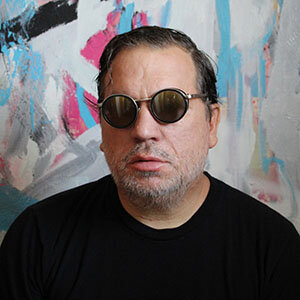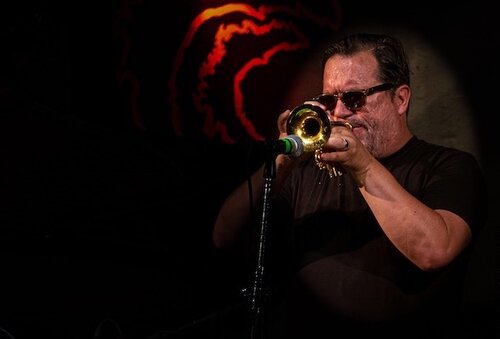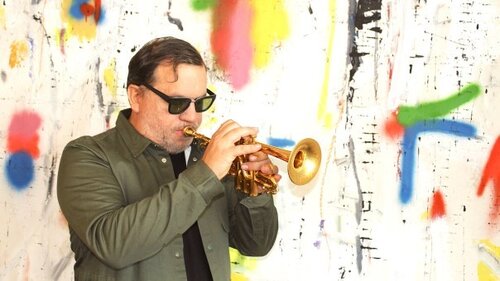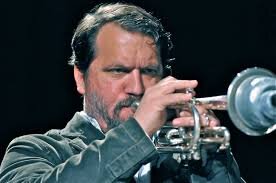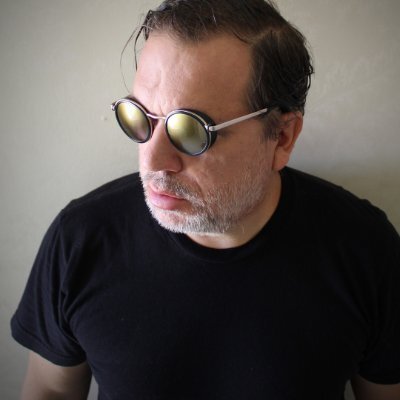 Rob Mazurek Exploding Star Orchestra – Lightning Dreamers
https://bandcamp.com/EmbeddedPlayer/album=3753553015/size=large/bgcol=ffffff/linkcol=a02e2b/artwork=none/transparent=true/?wmode=opaque
Order on Vinyl, CD, or Digital
Discography