The musical association between Billy Branch & Dave Specter for the release of "The Ballad of George Floyd" is causing quite a spark. This poignant tune completed a triptych of social and political songs Dave Specter started over a year ago.
How Low Can One Man Go? with guest musician Jorma Kaukonen (of Jefferson Airplane and Hot Tuna fame) and March Through the Darkness, featuring Brother John Kattke, came out on his bestselling album Blues from the Inside Out. This album has been released by Delmark on LP and CD as well as a downloadable digital format. By scrolling down the page you can WARCH & LISTEN to this protest triptych.
You can also see, sample, download, order CDs/LPs or streaming Dave Specter's amazing discography on Delmark Records.
THE TRIPTYCH: WATCH & LISTEN
SAMPLE, DOWNLOAD, ORDER CDs/LPs or stream right here:
GUITARIST, BANDLEADER, Delmark Recording Artist, PRODUCER, Podcast Host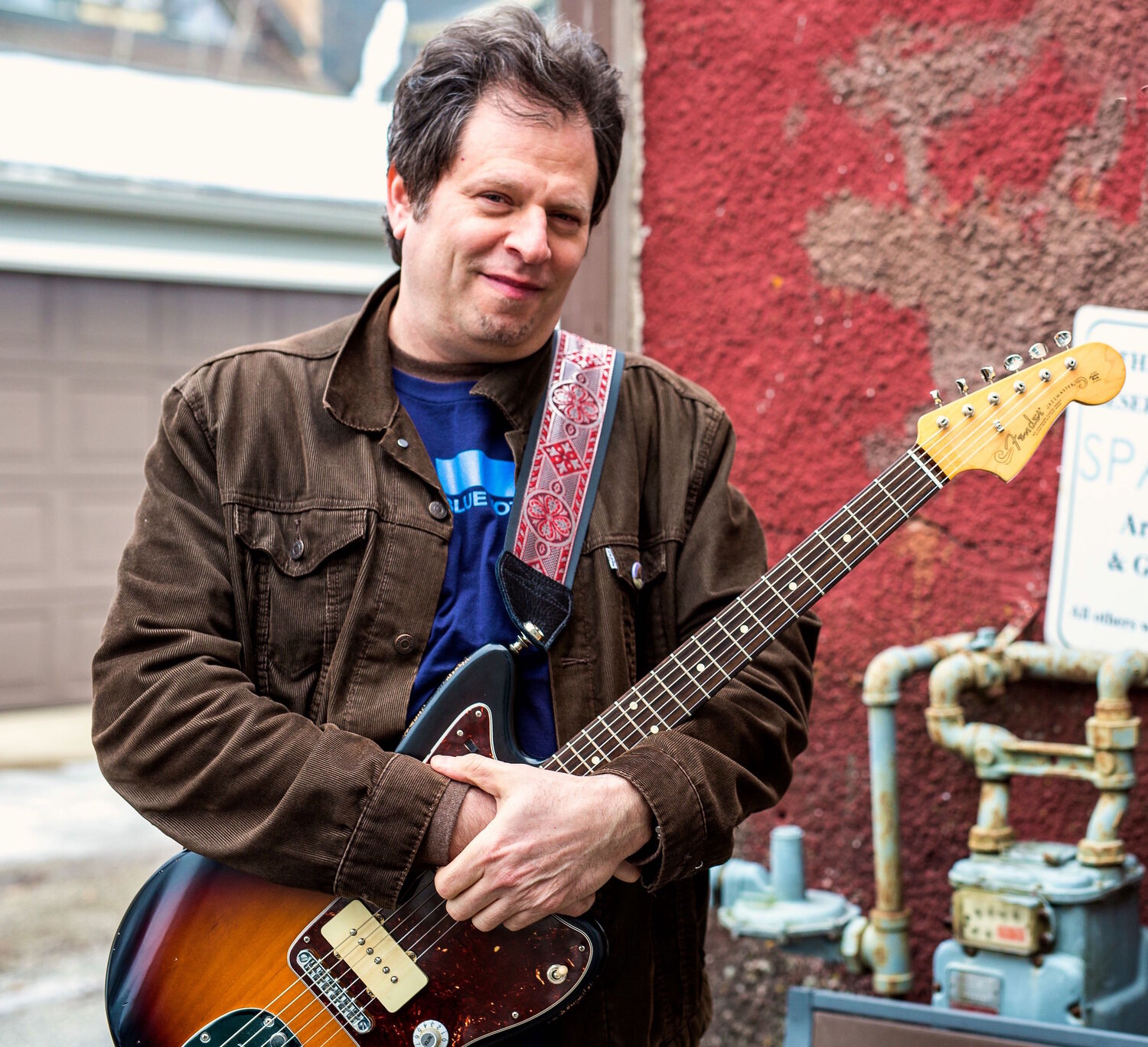 Dave Specter has earned an international reputation as one of the premier talents on the Chicago music scene. Since 1985 Specter has performed regularly at top Chicago blues and jazz clubs in addition to festivals and concert halls throughout the USA. Since 1989 Dave has toured internationally with performances in Argentina, Brazil, Israel, Spain, England, Northern Ireland, Denmark, France, Italy, The Netherlands, Germany, Norway, Belgium, Sweden, Switzerland, Poland, Luxembourg, Mexico and Canada.
Before forming his own band in 1989, Specter toured extensively throughout the U.S. and Europe behind such blues greats as Son Seals, The Legendary Blues Band, Hubert Sumlin, Sam Lay and Steve Freund. Specter has also performed and/or recorded with such artists as Buddy Guy, Junior Wells, Otis Rush, Jimmy Rogers, Robert Jr. Lockwood, Jimmy Johnson, Jack McDuff, Johnny Adams, Snooky Pryor, Kim Wilson, Tad Robinson, John Primer, Johnny Littlejohn, B.B. Odom, Mighty Joe Young, Valerie Wellington, Magic Slim, Lonnie Brooks, Ronnie Earl, Otis Clay, Floyd McDaniel, Pinetop Perkins and Jorma Kaukonen.
Dave appears on over 40 albums and DVDs as a guitarist, bandleader and/or producer, with 12 albums as a leader or co-leader on Delmark Records.
He appears on compilation CDs with artists such as Eric Clapton, Carlos Santana, B.B. King, Muddy Waters and Junior Wells.
Dave is also partner at one of the Chicago area's most acclaimed music venues, Evanston SPACE and hosts the podcast, Blues From The Inside Out.
Dave endorses Victoria Amplifiers and GHS Strings