JOHNNY BURGIN @ Antone's, Austin, TX
02/07/22
Austin, TX
Antone's

TIME: 7:00pm. AGE RESTRICTIONS: All Ages. ADDRESS: 305 E 5th St. W Jason Corbiere, dr, and Eric Przygocki, bass 1 hour opening set for Sam Soul Man

BIOGRAPHY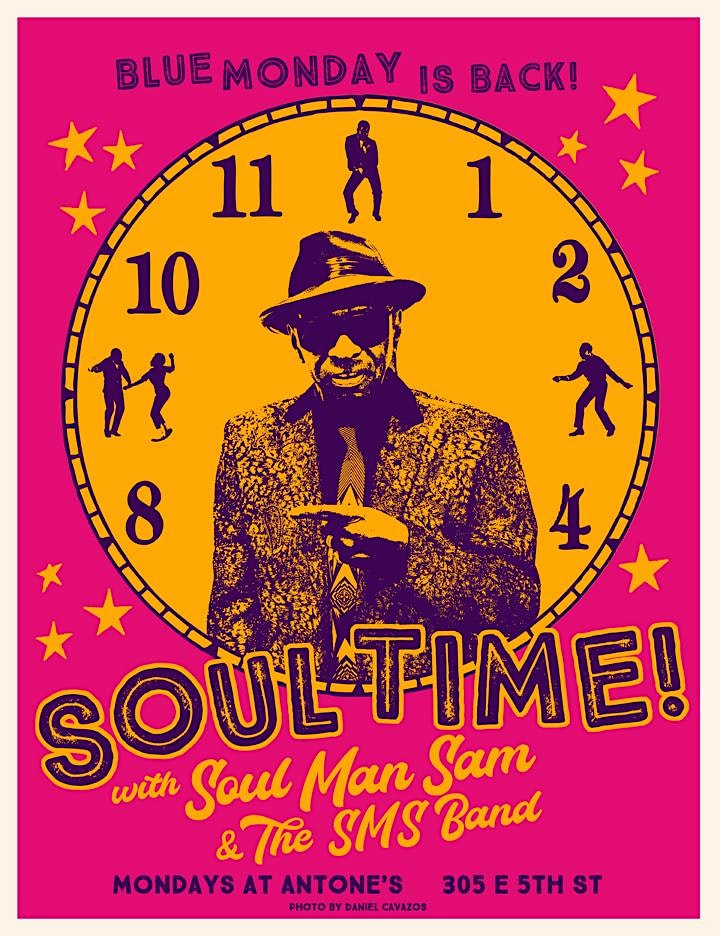 Johnny Burgin grew up in the South and went to University of Chicago with the intention of becoming a writer. A different path unfolded when a fellow DJ at the college radio station took him out to a West Side ghetto club to hear the blues singer Tail Dragger. It was a conversion moment where the blues came to life for Johnny and he fell headfirst into the vibrant Chicago blues scene. Choosing the blues clubs over the library, Johnny eagerly absorbed the lessons from the blues masters who practiced their craft nightly. Through persistence and practice he gained a spot in Tail Dragger's band, and started doing gigs in town and on the road with traditional blues veterans like Jimmie Lee Robinson, Sam Lay, and Pinetop Perkins. What at first he'd only dared to dream about coalesced into three concrete goals: to play in Europe, record his own CD, and to book his own gigs every weekend. A Monday night residency at The Smoke Daddy in Wicker Park along with featured vocalist Jimmy Burns turned out to the key: before long, Johnny's band packed the club every Monday with a younger, hip crowd. The residency's success led directly to a record deal with Delmark, steady local club work, and his first of many European tours– he'd done it!
The shangri-la of being "King of Division Street" eventually ran its course, and in the early aughts, Johnny dropped off the scene entirely to raise a daughter. But Johnny couldn't keep away from music for too long; his 2009 comeback was noted by The Chicago Tribune, Chicago Blues Guide, as well as the international blues press. His first show, on a frigid January night in a club that'd been an old stoming ground, was packed with his old fans. An awful silence fell before he hit the first note– did he still have it?– but as noted blues producer Dick Shurman wrote, "Johnny's skills, passion and committment were undiminished." Brick by brick, Johnny rebuilt his career first in Chicago, then all over the Midwest and Europe, and gradually out to the West Coast. His move to the Bay Area in 2016 was artistically rejuvenating, leading to new fans, new collaborations, and recordings such as the Cali/Chicago blues mashup Neoprene Fedora, the Howlin' Wolf tribute Howlin' at Greaseland (nominated for a BMA for Best Traditional Blues Recording) and the Johnny Burgin Live LP, which featured Charlie Musselwhite and was nominated for a Blues Blast Best Live Recording Award for 2019. The move honed his road warrior skills: since 2016, he's performed nearly 250 shows a year in Europe, Japan and coast to coast in the US, earning the tag line The Worldwide West Side Guitar Man.
Now with ten CDs as a leader to his credit and dozens more as a sideman, Johnny's developed from a young guitar slinger and local blues hero into a matured bluesman, fully fledged singer and the a confident and engaging bandleader. In recent years, he has been teaching both in person and online at the Chicago Blues Network and has developed a loyal following on Youtube for his weekly looks at the blues guitar greats. Johnny's recordings have evolved from being very Chicago-centric, to a fusion of West Coast and Chicago styles, and finally to a more inclusive, international approach: his latest CD, No Border Blues Japan, is the first American compilation of the underground Japanese blues scene. The success of this collaboration led Johnny and his partner, producer Stephanie Tice, to create and host the podcast No Border Blues, which focuses on the international blues scene.
---
"His guitar style is raw and rude and real– on the vocal side, a nice original style– he's damn good!" –Elvin Bishop
An adventurous musician who's never shy about taking chances.
–Marty Gunther, Blues Blast
This veteran blues musician has been on a roll of late turning out one exceptional album after another.
–David Mac, Blues Junction
The well-traveled and prolific Chicago bluesman.. brings something different each time he issues a solo album.
–Jim Hynes, Glide Magazine
Johnny's ego-free dedication to the music is refreshing. In a world where everyone wants to be a superstar, Johnny shines brightly. He is truly an old-school bluesman.
–Bill Wilson, Reflections in Blue

"I'm knocked out! I already liked what you were doing, but you've really moved WAY up. What did you do, go to the crossroads or something?" –Charlie Musselwhite"I first saw Rockin' Johnny years back at the Utrecht Blues Estafette, and was very impressed. The years have added maturity, his vocals are soulful and his guitar playing is always top notch. Impressed, you bet I was!" –Phil Wight, Blues and Rhythm magazine, UK"The great thing about Rockin' Johnny is that his sound is fully rooted in the old style Chicago Blues sound, but his approach is original and contemporary." –Karen Hansen, Today's Chicago Blues blog"Burgin proves to be a strong writer here… commanding vocals and stinging guitar" –Jim Hynes, Making a Scene
https://www.youtube.com/watch?v=lJN5Ut88QFou0026t=1s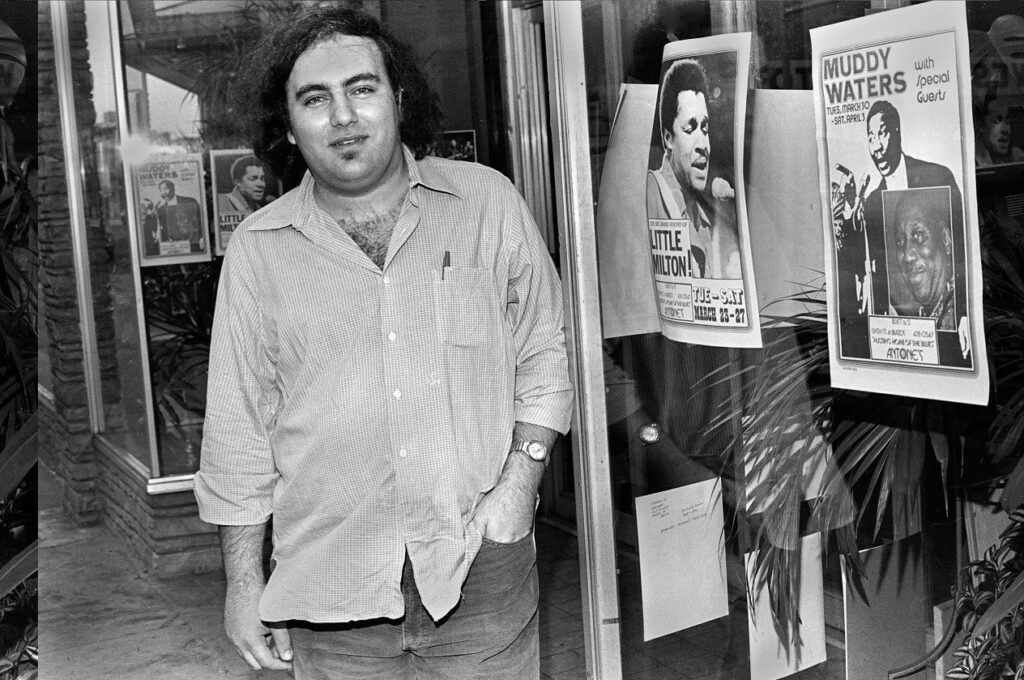 In 1975, Sixth Street in downtown Austin wasn't exactly groover's paradise. There was a sprinkling of bars like the Green Spot and Triple J, a drugstore, some nefarious buildings that possessed their own hidden charms, and even a barbecue shack that catered to the street's working girls. Near Congress Avenue, the aging Driskill Hotel backed up to Sixth, but it had seen better days. Of course, the area was the perfect location for a blues club. And not just any blues club, but Antone's.
It has been said that Clifford Antone didn't choose the blues. The blues chose him. The Port Arthur native opened a sandwich shop in Austin in the early 70s, along the lines of his family's business in Houston. But soon there were guitars and amps in the back of the shop, and before long the blues had taken over. The blues was inside Clifford Antone, and it had to come out. What he did when it was out was open the best nightclub in America, one that would showcase legends like Muddy Waters, B.B. King, Jimmy Reed and dozens more. It would also give to Austin an alternative to the redneck rock renegades' music that was taking over the city.
Antone's on Sixth Street opened on July 15, 1975, with a weekend stint from zydeco king Clifton Chenier & His Red Hot Louisiana Band. Devoted spirits like Angela Strehli and several Port Arthur comrades made sure things worked and that the music was presented with the respect it deserved. That weekend also served notice that a different universe had arrived in Austin, one that would change the city forever. Before long the large room, formerly a furniture store, also became a clubhouse for just-beginning Austin bands like the Fabulous Thunderbirds and Stevie Ray Vaughan's Triple Threat Revue. Antone's changed everything in Austin, and pointed a way forward in spreading the blues. Before long, blues musicians all around the country were talking about the club, and hoping to find a way to play there. It ran on the premise that if Clifford Antone said something, you could believe it. There was never any doubt. With sisters Susan and Janelle and mother Georgette lending a hand, the bluesman and his family made a stand.
As Sixth Street developed in the late 70s and rents got raised, Antone's lit out for North Austin in the great migration to the far outposts above Burnet Road. Once it was ensconced in a big room there, icons like Ray Charles and James Brown came to to town and dazzled sell-out crowds. Still, it was only a matter of time before a more welcoming location was found, and within a year a former pizza parlor on Guadalupe near the University of Texas campus welcomed any and all blues lovers to its extremely comfortable environs. It was like Sixth Street had been loaded onto a flatbed truck and transported 25 blocks north. The club's first year there in 1981 gave notice that the blues was back in town.
This was the Antone's that most Austinites came to know and love. From '81 until 1996, hundreds of thousands of fans found their way to the club. Both the Fabulous Thunderbirds and Stevie Ray Vaughan & Double Trouble exploded nationally during the club's Guadalupe era, and the members spread the praises of Antone's to all within earshot. It wasn't odd for any number of nationally-known rockers to find their way to the room to see what all the talk was about, and then do their best to keep the chain unbroken. Even U2 made sure to come in and soak up the sounds. For all those years there it seemed like it couldn't end. But, of course, the blues is all about change too, and the bright lights downtown drew the club back south to Fifth Street and Lavaca.
When that location opened in 1997, Austin was headed toward an explosive building boom, but it hadn't quite happened yet. Antone's was one of the first businesses to place a bet on the area. The crowds came with it, even if not all at once. But slowly and surely downtown Austin became the tilt-a-whirly hotspot it is today, and once again, Antone's was leading the way. The blues itself had taken major losses, with so many of the originals passing on. Different musical styles needed to be explored on the club's stage, but like all things, there's always a new approach for those open enough to try. The club rolled with all kinds of music, always insisting on authenticity. In 2013, after the economic crash and ensuing challenges, Antone's moved to Riverside and then entered a short hibernation.
Two things are for sure in Austin: Willie Nelson will always draw a massive crowd and Antone's will rise again. Now back on Fifth Street, east of Congress Avenue, the club feels like it's found its spiritual home. Just a couple blocks from its original location on Sixth Street, this is where the nightclub belongs. Clifford Antone, who died in 2006, can be felt in the room. He was a man who loved music and musicians, and Antone's now is his living shrine to all the blues ever created, and to everything the blues continues to give to those who live for the music. As Jimmie Vaughan once tried to explain about the blues, "it's something you either love or don't like at all." At the very beginning of the club all those years ago, Antone's motto was "Home of the Blues." It could just as easily now be "Home of the Blues Lovers."
– Bill Bentley, July 2017