Jim Baker @ Hyde Park Jazz Festival, Chicago
JIM BAKER (SOLO PIANO)
SATURDAY, SEPTEMBER 24
TIME: 2:00-3:00PM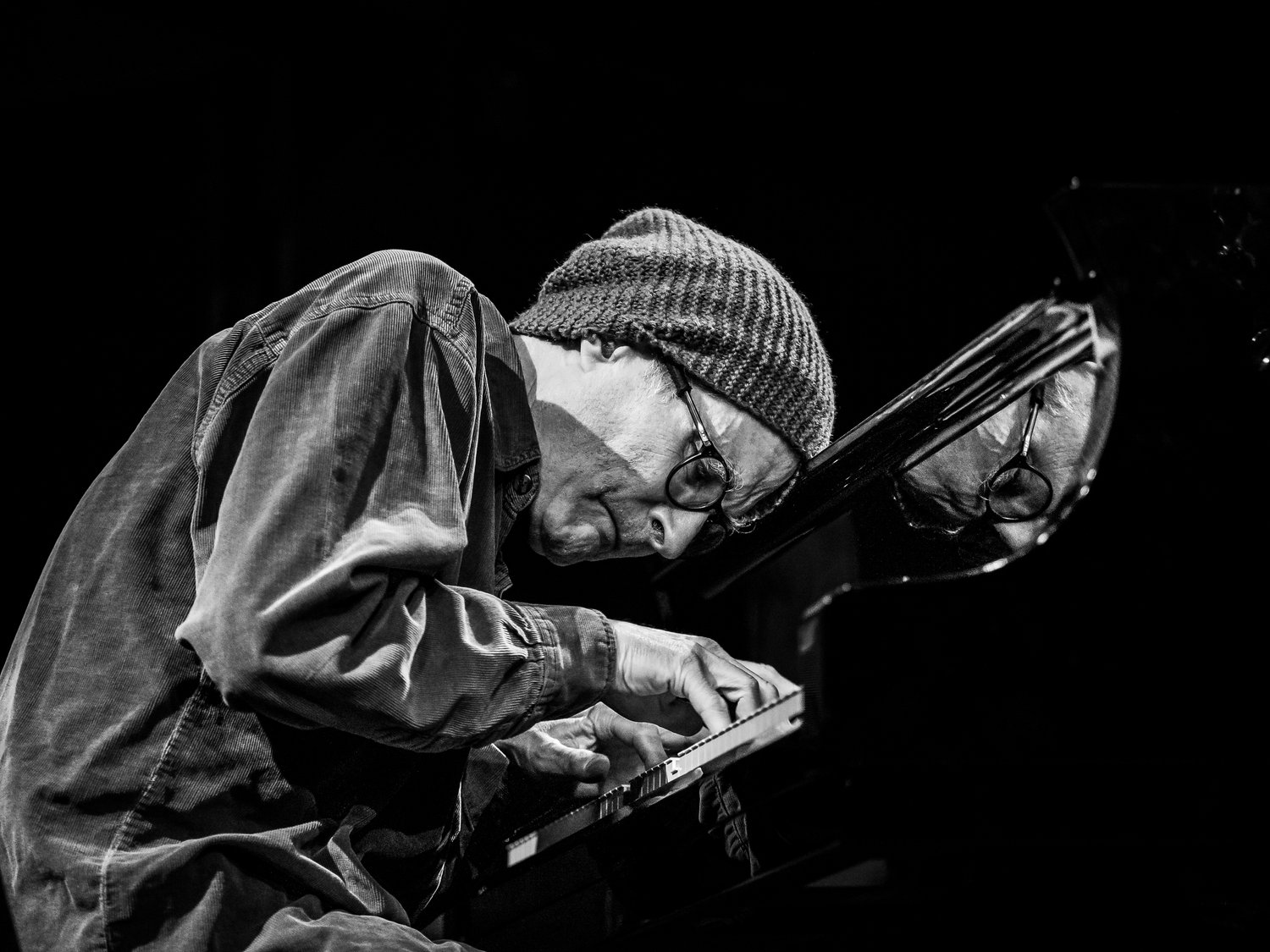 JIM BAKER
Jim Baker has been playing piano and synthesizer in and around Chicago and the world for a few decades, mostly in improvisational contexts. His work has been documented on more than eighty commercially released recordings, including recent and/or forthcoming work with Extraordinary Popular Delusions (usually comprised of some combination of Baker, Mars Williams, Edward Wilkerson Jr., Brian Sandstrom, and/or Steve Hunt); Rempis/Abrams/Ra+Baker; Urs Leimgruber and Jason Roebke; Charles Rumback; Brandon Lopez and Bill Harris; WiHuBa (with Edward Wilkerson Jr. and Steve Hunt); Mars Williams; Keefe Jackson/Baker/Julian Kirshner; Luke Stewart (with Wilkerson, Vandermark, and Ra); Bernard Santacruz and Samuel Silvant; Christoph Erb (with Frank Rosaly, Michael Zerang, or Steve Hunt); Junius Paul; Benjamin Vergara/Keefe Jackson/Phil Sudderberg; Dan Phillips; Forget to Find (with Jean-Luc Guionnet, Pierre-Antoine Badaroux, and Jason Roebke); and Madness of Crowds (with Brian Sandstrom, Matt Lux, Nate Lepine, and Joe Adamik).
For a number of years in the 90s, Baker was the house pianist for the weekly Sunday evening jam sessions at the Velvet Lounge. For most of the last fifteen years, he has been playing most Mondays at Beat Kitchen with free-improvisation group Extraordinary Popular Delusions.
For his Festival performance, Baker will just be playing piano. In recent years, in his infrequent solo performances, he has played a mixture of free improvision, interpretations of standards and other song-like material, and improvision-infused interpretations of original compositions. He may not know exactly what he'll be playing (other than "piano") until the afternoon of—or even moments before—his actual performance.
Jim Baker – More Questions Than Answers
$15.99
In stockJim Baker – More Questions Than Answers quantityBUY
Artist: Jim BakerGenre: Free Jazz
Jim Baker – More Questions Than Answers
Delmark DE 560
Compact Disc (2006)
Solo debut by Chicago pianist/synthesist Jim Baker, previously recorded in settings ranging from duets to Ken Vandermark's Territory Bands; from third-stream projects (with Guillermo Gregorio) to rock groups (with Janet Bean & the Concertina Wire). Having previously collaborated with reedists (Fred Anderson, Kyle Bruckmann, Nicole Mitchell, Dave Rempis,
Scott Rosenberg, Ken Vandermark, Mars Williams) and with various trios (with bassists Harrison Bankhead, Josh Abrams, Kent Kessler, Brian Sandstrom; cellist Fred Lonberg-Holm; percussionists Steve Hunt, Avreeayl Ra, Michael Zerang), Baker approached the seemingly paradoxical task of recording an album of freely-improvised solo pieces–on both piano and analogue synthesizer–which would have a "somewhat or somehow tuneful" character. Includes liner notes by Jim Baker.
SATURDAY, SEPTEMBER 24, 2022
LOGAN CENTER PERFORMANCE HALL
LOGAN CENTER PERFORMANCE PENTHOUSE
2:00PM-3:00PM JIM BAKER (SOLO)
LOGAN CENTER SCREENING ROOM (ARTIST TALKS)
The Reva & David Logan Center for the Arts is a multidisciplinary arts center at the University of Chicago, located south of the Midway Plaisance at the corner of East 60th Street and Drexel Avenue. Designed by renowned architects Tod Williams and Billie Tsien, the building integrates classroom, performance, exhibition, studio, and rehearsal spaces to create a dynamic environment for arts and scholarship. The building also features generous public space including large lobby areas, an outdoor courtyard, a gallery, and two elevated lounges.