ROSCOE MITCHELL Trio @ Constellation, Chicago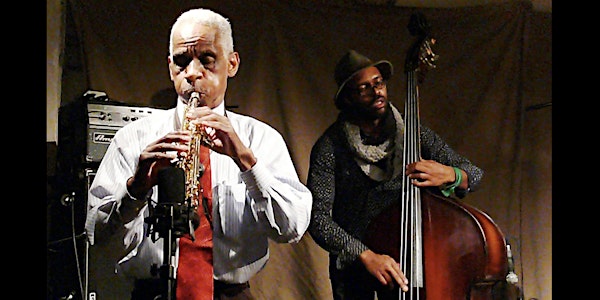 Feb 23
Roscoe Mitchell Trio w/ Junius Paul & Vincent Davis
ALL AGES
CIVL Fest presents
All Ages//7PM Door
When and where
Date and time
Thu, February 23, 2023, 7:00 PM – 9:30 PM CST
Location
The Promontory 5311 South Lake Park Avenue West Chicago, IL 60615Hide map
2 hours 30 minutes
ALL AGES
Mobile eTicket
Roscoe Mitchell is an internationally renowned musician, and composer. His virtuosic resurrection of overlooked woodwind instruments spanning extreme registers, visionary solo performances, and assertion of a hybrid compositional/improvisational paradigm have placed him at the forefront of contemporary music. Mr. Mitchell is a founding member of the Art Ensemble of Chicago, the Association for the Advancement of Creative Musicians (AACM), and the Trio Space. He is also distinguished as the founder of the Creative Arts Collective, The Roscoe Mitchell Sextet & Quartet, The Roscoe Mitchell Art Ensemble, The Sound Ensemble, The New Chamber Ensemble, and the Note Factory.
His instrumental expertise includes the gamut of the saxophone and recorder families, clarinets, flute, piccolo, and the transverse flute in addition to his elaborate invention, the Percussion Cage. His oeuvre boasts hundreds of albums. His vast discography includes "Sound" (1966, 5-star review in DownBeat Magazine), "People in Sorrow" (1969, with the AEOC), "Nonaah" (1977, DownBeat Magazine Record of the Year), "Bells for the South Side" (2017, featured as one of the NYTimes's best jazz albums of the year) and "Discussions" (distinguished on the NYTimes's list of 2017's best classical albums).
Mitchell's honors include the 2020 NEA Jazz Master Fellowship, the United States Artist Award (2019), ASCAP Founders Award (2018), Multiple Reeds Player of the Year: Jazz Journalists Association Jazz Awards (2018), Doris Duke Artist Award and Audience Development Fund (2014), a CMA Presenting Jazz grant (2010), Golden Ear Award, Deep Listening Institute (2009),The Shifting Foundation Grant, Meet the Composer, and the John Cage Award for Music-Foundation for Contemporary Performance Arts, Inc. Most recently, He has completed several commissions including "CARDS In 3D Colors" for Violin & Piano (Kate Stenberg & Sarah Cahill commission) 2020; Mutable Music commissions: "Sustain and Run" for Orchestra and Solo Improvisors 2020, two pieces of a three-song cycle of Bob Kaufman poems: "To My Son Parker, Asleep in the Next Room" 2020 and "WHO HAS SEEN THE WIND?" 2020 For Baritone and Piano (the third piece will be based on the Kaufman poem "Scene in a Third Eye"); Creative Arts Collective commissions funded by New Music USA: "CARDS: The Detroit Deck" 2020, "CARDS: 11-11-2020" 2020 and "CARDS: The Maple just turned Red"2020; Commissions for the Metropolis Ensemble (combined ensembles of Immanuel Wilkins Quartet and The Ruckus Ensemble): "LADY MOON" 2021 for the Ruckus Ensemble on Baroque Instruments, "O'CAYZ CORRAL Part Two" 2020 for the Immanuel Wilkins Quartet on modern instruments, "Metropolis At 440 Oakwood Drive" 2020 for the combined Metropolis Ensemble. Additionally, he celebrated two 50-year anniversaries this decade: the AACM's in 2015, and the Art Ensemble of Chicago's in 2019.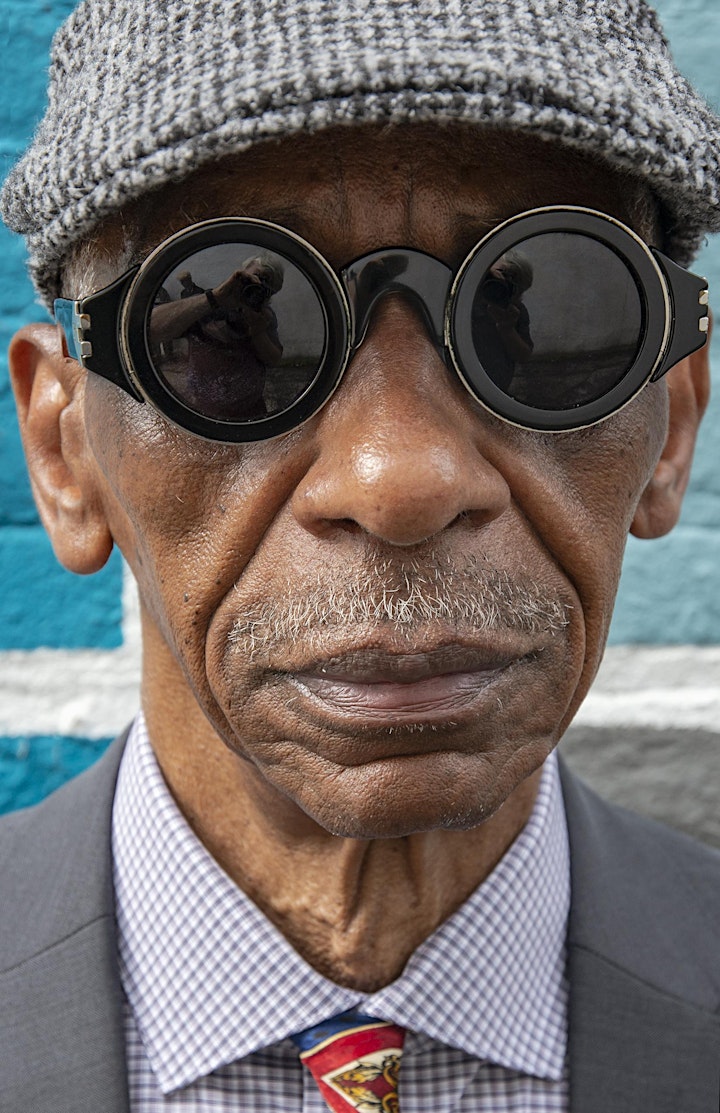 Experimental jazz great Roscoe Mitchell keeps pushing the bar
by Steve KrakowFebruary 20, 2023
Roscoe Mitchell is one of the last surviving titans of a pioneering generation of fearlessly experimental jazz musicians. At age 82, this Renaissance man continues to push the envelope in several directions. Mitchell's resumé as a musician is legendary among international connoisseurs of the avant-garde: he was a founding member of the Art Ensemble of Chicago and the Sound Ensemble, and he's played on so many other recordings that I can't even scratch the surface here. Less well-known is Mitchell's talent as a painter: his latest gallery exhibit, "Keeper of the Code: Paintings 1963-2022" (at Corbett vs. Dempsey through March 11), is his first solo show devoted exclusively to visual art, and its intensely detailed, vividly evocative pieces span his entire musical career. (Go see it at all costs.) At the exhibit's opening event in January, Mitchell performed on saxophones, percussion, and various toys and devices with his long-running Space Trio (which now features reedist Scott Robinson and vocalist Thomas Buckner) and guest flutist Robert Dick. That group is one of many to which Mitchell has lent his visionary talents and creativity over the years.
Mitchell even proved himself a polymath during a recent interview: he was painting at his home in Madison while we spoke. "There's something going on in my life right now—it's hard for me to keep up," he said. "It's like I need two lifetimes to do all I want to do, but I'm just going to go with it. I know it's insane, but I can't stop." Mitchell also discussed his powerful friendship with pianist Muhal Richard Abrams, which helped shape his philosophies around improvisation and the evolution of musical relationships. Abrams, who passed away in 2017, led a group called the Experimental Band that Mitchell joined in 1961; that ensemble formed the nucleus of the Association for the Advancement of Creative Musicians at its launch in 1965. Mitchell marveled at how, even after long stretches apart, he and Abrams could always pick up where they'd left off musically. Mitchell has also been collaborating for decades with the members of the trio he's leading here: percussionist Vincent Davis for 30 years or so and bassist Junius Paul for at least 20. (Mitchell doesn't have a head for those numbers—and I feel that—so I'm relying on what his partner said in the background of the call.)
That trio's Promontory set will combine Mitchell's composed pieces with improvisation—not least because the music he writes leaves room for spontaneity. "I'm not going to try and do the same thing over and over again," Mitchell said. "I fare better when I reach around to what's floating around the night I am playing, and that is always changing—every minute is different." Whether you're a longtime fan or seeing the trio in action for the first time, you're in for a cosmic voyage into the outer regions, grounded by the sort of solid foundation that sustains all the best relationships, musical and otherwise.
Roscoe Mitchell Trio Thu 2/23, 7 PM, the Promontory, 5311 S. Lake Park Avenue West, $22-$42, all ages