MUD MORGANFIELD & Studebaker John @ Hey Nonny, Arlington Heights, IL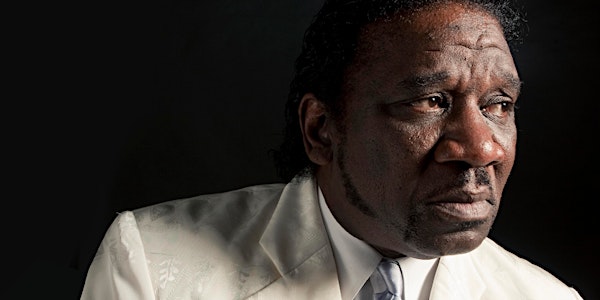 MUD MORGANFIELD
Blues Week: Mud Morganfield w/Studebaker John
SATURDAY, FEBRUARY 04
7:30 pm
Doors 6:30 pm
All Ages
Blues Week: Mud Morganfield w/Studebaker John
TICKET TYPE
PRICE
QUANTITY
Premier
$50.00
(+$10.35 service fee per ticket)
Sold out
Cabaret
$40.00
(+$8.45 service fee per ticket)
Select tickets
General Admission Standing
$18.00
Cabaret Front & CenterLow Ticket Alert!
$40.00
(+$8.45 service fee per ticket)
Select tickets
ABOUT THE ARTIST
About Mud Morganfield:
Multi-award-winning artist Mud Morganfield is an established star in the world of Blues music. The eldest son of the legendary Muddy Waters, Mud was brought up surrounded by many of the finest musicians in the Blues. Mud's singing is firmly in best of traditions of Chicago Blues, but he is also a writer of great new songs and he is backed by some of the best musicians playing today. He is acclaimed by both critics and artists such as Buddy Guy and Jools Holland for his own musical ability,
Mud's latest album, They Call Me Mud, was released on March 9, 2018, and is getting extensive airplay and great reviews.
Mud's award-winning album, Son of the Seventh Son, was launched on Severn Records in 2012 and earned great reviews. The album was nominated in the Best Album and the Traditional Blues Male Artist Album categories of the 2013 Blues Foundation Blues Music Awards here. In 2014, Mud's collaboration with Kim Wilson, the album For Pops, attracted more critical acclaim and awards.
Mud capped a great 2012 with appearances on the iconic British music show Later… with Jools Holland on 20th and 23rd November 2012 – see the video page, plus being featured in Clash Music here (with an exclusive video).
'Son of the Seventh Son' makes the Top 50 albums of 2012 for Classic Rock – the Blues magazine and About.com's best Blues albums of 2012 in addition to its two Blues Blast awards.
About Studebaker John:
Studebaker John Grimaldi was born in an Italian-American section of Chicago and started playing harmonica at age 7. Under the spell of music he heard on Maxwell Street, Chicago's famed blues melting pot, Grimaldi began performing as Studebaker John and the Hawks in the '70s. The band name referenced the Studebaker Hawk, a car Grimaldi still owns today, and was also intended as a tribute to his friend, J.B. Hutto and the Hawks. John began playing guitar after a life-changing experience of seeing Hound Dog Taylor and the Houserockers perform. "…Hound Dog started playing, hitting notes that sent chills up and down my spine. He was versatile and powerful and would play rhythm as well as leads. I left there knowing what I wanted to do. I had to play slide guitar."
MUD MORGANFIELD LINKS
Mud Morganfield's Website: www.mudmorganfieldblues.com
Facebook
ABOUT THE ARTIST
Muddy Waters or Mud Morganfield? It's almost impossible to tell. Of course, nothing would please Mud more than hearing people say he sounds just like his late father "Muddy Waters" on the track "Loco Motor" from his new album Son Of The Seventh Son.
Naturally, Mud, the eldest son of legendary bluesman "Muddy Waters", was drawn to music at an early age. He learned to make the best of his famous father's hectic touring schedule, seeing Muddy only during brief respites at home in Chicago. Ever the devoted father, Muddy bought his son a drum set every Christmas, which Mud learned to play at age seven. Later, he switched to bass guitar while delving into songwriting.
Mud entertained the idea of becoming a professional musician after Muddy's death in 1983. Blues fans were introduced to Mud at a tribute concert to his father in 2007, but his performance at the Chicago Blues Festival that same year brought him instant recognition.
Mud composed most of the songs on his award-winning album Son Of The Seventh Son, including "Blues In My Shoes." He also performs the Muddy Waters tune, "You Can't Lose What You Ain't Never Had." According to producer and harmonica player Bob Corritore, the CD "brings you the great Mud Morganfield in all his glory." It was recorded in Chicago and features some of the city's top Blues musicians.
In 2014, Mud's album, For Pops, recorded in tribute to his late father, together with fabulous Thunderbirds frontman, Kim Wilson, sees him make a very personal statement about his roots.
In March 2018 Mud's album They Call Me Mud was released on Severn Records to critical acclaim. Produced by Mud Morganfield and Rick Kreher (who also plays guitar on the CD and was a guitarist in the Muddy Waters band), They Call Me Mud was recorded at Joyride Studios in in Mud's Chicago hometown. Mud penned 10 of the album's 12 songs, with two others coming from his illustrious father's catalog, "Howling Wolf" and "Can't Get No Grinding."
Mud's travels are taking him and his music worldwide, with appearances in the biggest festivals and venues, such as the legendary Ronnie Scott's Jazz Club and the Royal Albert Hall Blues Fest in London, England, and on to iconic TV shows such as Later… with Jools Holland on BBC TV in the UK, plus featuring in a TV documentary by a modern Bluesman of international fame, Hugh Laurie, with whom he has also appeared on stage in Chicago.
Mud is taking his surge in popularity in stride, "When I'm up on stage I always feel pops is there with me, and it means so much that I can get on stage and keep his music alive around the world," he says.