Jeff Parker @ Elastic Arts, Chicago
ELASTIC ARTS 5TH ANNUAL BENEFIT
Saturday, May 13, 2023
7:00 PM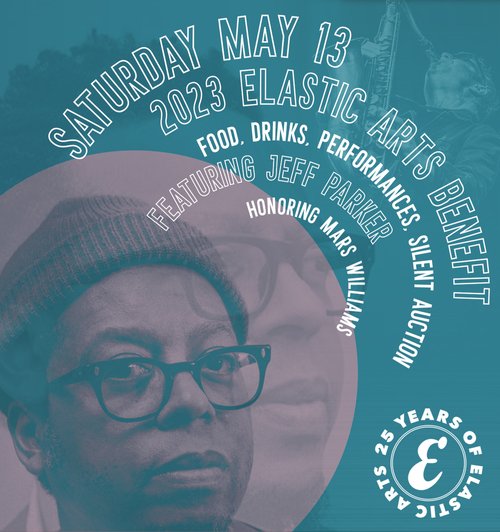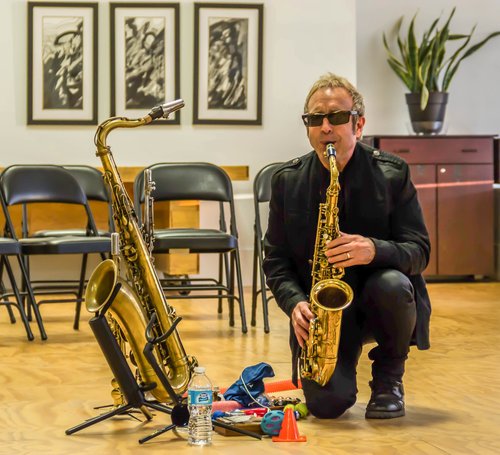 Please join use for the 5th annual Elastic Arts benefit! We need your support to remain a sustainable space for creative music, art, and performance. The event will highlight many of the things that make Elastic Arts what it is, but most importantly we will celebrate togetherness. Our community is invited to our Logan Square space for the celebration, but we welcome anyone and everyone to join us virtually as we'll be streaming the benefit in entirety live through the streaming page on our website.
There will be performances, delicious food, alcoholic/non-alcoholic drinks from Star Union Spirits and Marz Brewing, a robust silent auction / record store, photo booth, and so much more.

This year we'll be treated with an intimate solo set from our old friend Jeff Parker alongside performances from Elastic family Sharon Udoh and a number of our creative curators. We'll be celebrating Elastic's 25th Anniversary with most of the founders in attendance and a special presentation diving into the past. The 2023 Elastic Achievement Award will be presented to the legend and dear friend Mars Williams.

It's going to be an incredible night with friends and family. Please join us! Early-bird tickets are on sale now for $50 and includes all of the above while directly supporting Elastic Arts. Ticket price will go up May 5th and will likely sell out, so grab yours now!
Thanks to WDCB for media sponsorship of the event!

Buy Your Tickets Here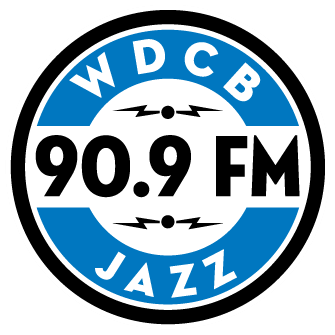 Jeff Parker is recognized as one of contemporary music's most versatile and innovative electric guitarists and composers. With a prolific output characterized by musical ideas of angularity and logic, he works in a wide variety of mediums—from pop, rock, and jazz to new music—using ideas informed by innovations and trends in both popular and experimental forms. He creates works that explore and exploit the contrary relationships between tradition and technology, improvisation and composition, and the familiar and the abstract. His sonic palette may employ techniques from sample-based technologies, analog and digital synthesis, and conventional and extended techniques from over 40 years of playing the guitar.
An integral part of what has become known as "The Modern Chicago Sound," Parker is a long-time member of the influential indie band Tortoise, and is also a founding member of Isotope 217˚ and Chicago Underground. He has worked with artists including Andrew Bird, Meshell Ndegeocello, Joshua Redman, Toumani Diabate, George Lewis, Bennie Maupin, Nicole Mitchell, Peter Erskine, Carmen Lundy, Makaya McCraven, Vijay Iyer, Yo La Tengo, Daniel Lanois, Brian Blade and the Fellowship Band, Jason Moran, Joey DeFrancesco, Nels Cline, Charles Earland, Ken Vandermark, Dave Douglas, Fred Anderson, Tom Zé, and Clipping, plus countless others. As a film composer, Parker has additionally scored several documentaries and contributed music to feature films and video games.
Called "one of the most formidable solo talents in modern jazz" by London's Observer, Parker has released several albums as a leader. His latest, a solo album called Suite for Max Brown (2020), debuted at Number 1 on the Billboard Jazz Chart and was included on numerous year-end "Best of" lists, including those from WIRE Magazine, MAGNET Magazine, and The Guardian.
Jeff Parker – Like-Coping
$15.99
In stockJeff Parker – Like-Coping quantityBUY
Artist: Jeff ParkerGenre: JazzRelated Tags: Chad Taylor, Chris Lopes, John McEntire
Jeff Parker – Like-Coping
Delmark DG 543 (2003)
Compact Disc
Jeff Parker has been part of some of the most exciting groups in Chicago including the Chicago Underground, Tortoise, Isotope 217, and Ernest Dawkins' New Horizons Ensemble. His first solo release, Like-Coping may be sorely overdo, but it was well worth the wait. Fans of any of the aforementioned groups should relish the chance to hear Parker in this intimate setting. The record is full of the melodic compositions, uncanny phrasing, and chordal mastery which have become the hallmarks of Jeff's sound. Bassist Chris Lopes and drummer Chad Taylor, last heard together on the Chicago Underground's Playground (Delmark 503), round out this intuitive and versatile trio. Recorded and mixed by John McEntire.