Ernest Dawkins Quartet @ Hyde Park Jazz Festival, Chicago
ERNEST DAWKINS QUARTET + SPECIAL GUESTS
SATURDAY, SEPTEMBER 24
TIME: 9:30-10:30PM
ERNEST DAWKINS
Ernest Dawkins is one of the world's premiere saxophonists and composers. He is the leader and founder of several ensembles, most notably the New Horizons Ensemble, Black Star Line, Chicago Trio, Aesop Quartet, Live the Spirit Residency Band, and the Chicago 12. He has recorded numerous CDs and his publishing company, Dawk Music, has seventeen releases to date.
Dawkins has created commissioned works for MacArthur Foundation, Live the Spirit Residency, The Joyce Foundation, Old Town School of Folk Music, The Black Metropolis Research Consortium, Sant'Anna Arresi Jazz Festival, Sons d'Hiver Festival, Banlieues Bleues Festival, Meet the Composers, The Jazz Institute of Chicago, and the King Arts Complex of Columbus Ohio, among others. Recently, he has composed Redefining Frederick Douglass (for Chamber Music America), Refound Connections (for South Arts), and a piece called The Incomparable Tim Black.
He has received a Joyce Award and a MacArthur Foundation International Connections grant, and been named Chicagoan of the Year twice by the Chicago Tribune. He has received a Meet the Composers grant and been awarded the State of Illinois Governors Fellowship award twice. He established The Englewood Jazz Festival, now in its 21st year, and founded Live the Spirit Residency, a not-for-profit arts organization committed to improving access to creative and improvised music for underserved communities within the city of Chicago.
He has worked with a myriad of music greats, including Marquis Hill, Maurice Brown, Kahil El Zabar, Hamid Drake, Harrison Bankhead, Dee Alexander, Nicole Mitchell, Corey Wilkes, Orbert Davis, Ari Brown, Ramsey Lewis, Muhal Richard Abrams, Lester Bowie, Roscoe Mitchell, Willie Pickens, Malachi Favors, Henry Threadgill, Amina Claudine Myers, Anthony Braxton, George Lewis, Zim Ngqawana, Feya Faku, Nduduzo Makathini, Jack McDuff, Don Moye, Aretha Franklin, Gene Chandler, Jerry Butler, and The Dells.
Dawkins is the current Executive Director of Live the Spirit Residency and past Chairman of the AACM. His life's goal is for his music and compositions to reflect the evolving collective cultural memory of American jazz.
INTERNATIONAL HOUSE
1414 EAST 59TH ST.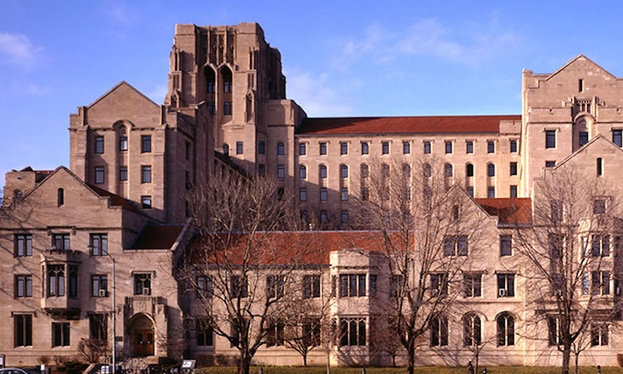 SATURDAY, SEPTEMBER 24, 2022
International House at the University of Chicago is a dynamic program center and residence facility for students from around the world. International House's mission is to promote cross-cultural understanding, mutual respect, and friendship among students and scholars, and on the part of the people of metropolitan Chicago toward individuals of all nations and backgrounds.
Ernest Dawkins' New Horizons Ensemble – The Prairie Prophet
$15.99
In stockErnest Dawkins' New Horizons Ensemble – The Prairie Prophet quantityBUY
Artist: Ernest Dawkins' New Horizons EnsembleGenre: JazzRelated Tags: Ernest Dawkins, Isaiah Spencer, Jeff Parker, Junius Paul, Marquis Hill, Steve Berry
Description
Ernest Dawkins' New Horizons Ensemble – The Prairie Prophet
Delmark DE 598
Compact Disc (2011)
Ernest Dawkins formed his New Horizons Ensemble in 1978 and on The Prairie Prophet, the group continues to create music that showcases their unique combination of jazz, bebop, swing, and avant-garde. The Chicago Tribune describes them as "a band with an uncommon versatility that erupts into new music bursts of dissonance and color. This band can enlighten an audience while enthralling it." The Prairie Prophet is New Horizons Ensemble's fifth Delmark CD and features Ernest Dawkins, saxophone; Steve Berry, trombone; Marquis Hill, trumpet, Jeff Parker, guitar; Junius Paul, bass; Isaiah Spencer, drums. Contains all new original Ernest Dawkins compositions. This CD is dedicated to Fred Anderson.