DEE ALEXANDER @ The Promontory, Chicago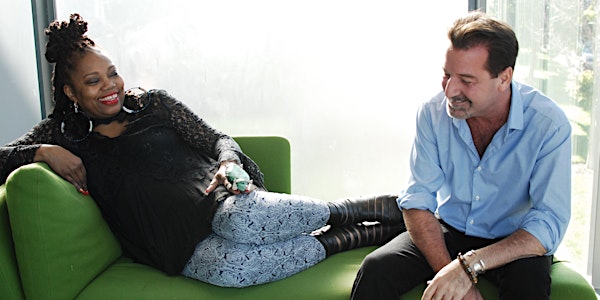 Actions Panel

Like Event


Share this event
May 19 Dee Alexander & John McLean w/ DJ Duane Powell
All Ages//7 pm Doors
DEE ALEXANDER
Born on Chicago's west side, Dee Alexander is one of Chicago's most gifted and respected female vocalist/songwriters. Her talents span every music genre, from Gospel to R&B, from Blues to Neo-Soul. Yet her true heart and soul are experienced in their purest form through her performance of Jazz music. From a soft, sultry ballad to a scat-filled romp; Dee Alexander delivers each style with a passion for music that comes across in every note, and a grace that is truly her own. Growing up in a household that was steeped in recordings of Dinah Washington; Ms. Alexander names Sarah Vaughan and Ella Fitzgerald among her major influences. As well as Chicago saxophonist Henry Huff, who encouraged her to take risks and cross boundaries thus setting her on the path to becoming one of the most accomplished voice improvisers in the world today.
Her Jazz Institute of Chicago commissioned tribute to Nina Simone and Dinah Washington entitled "Sirens of Song" introduced her to a larger audience and marked the beginning of worldwide recognition. The Millennium Park performance on the Pritzker Pavilion stage also began a period of frequent European touring. Ms. Alexander boasts long and fruitful associations with Chicago's jazz elite; including Ramsey Lewis, Orbert Davis, Nicole Mitchell, Chicago Jazz Orchestra, and the Association for the Advancement of Creative Musicians (AACM). She leads her own Dee Alexander Quartet and the Evolution Ensemble whose music ranges from original compositions to renditions of James Brown and Jimi Hendrix. Ms. Alexander has received the Chicagoan of the Year in Jazz award and the 3Arts Award for Music. Her CD "Wild is the Wind" was named the album of the summer in France, earned her top votes in Downbeat's readers and Critics polls; received 5 stars in Downbeat and was chosen as one of its top ten recordings in the first decade of the new millennium. Her performance at the 2013 Newport Jazz Festival was selected by the NY Times as one of the best concerts with staying power. She has garnered accolades in African, Australian, European and North American press.
Dee's current project, "Songs My Mother Loves" has received rave reviews and is intended not only to express thanks and pay tribute to Dee's mother for her inspiration and influence, but also to pay homage to the music that has become such a significant part of her life.Ms. Alexander is currently a Host on the WFMT Jazz Radio Network.

JOHN MCLEAN
John McLean's career has included work as a guitarist, composer, arranger, producer, bandleader, and educator. Since completing his studies at the Berklee College of Music (B.M.) and the University of Miami (M.M.), he has toured throughout the world and appeared on over 50 recordings. John has performed and /or recorded with such artists as Kurt Elling, Mose Allison, Randy Brecker, Branford Marsalis, Anat Cohen, Jeff "Tain" Watts, Rudresh Mahanthappa, Richie Cole, Ken Nordine, Joe Locke, Regina Carter, Louis Bellson, Dr. Lonnie Smith, Terry Collier, Renee Fleming, John Patitucci, Adam Nussbaum, Ernie Watts, Dave Douglas, Patricia Barber, Kendrick Scott, Arthur Blythe, Eddie Gomez, and many others.
Over the course of his 30 years of touring as both a leader and sideman, John has performed in virtually every major city in North America as well as London, Paris, Moscow, Johannesburg, Tokyo, Beijing, Sydney, Sao Paulo, Jakarta, Dublin, Rome, Madrid, Warsaw, Berlin, Oslo, Reykjavik, Oslo, Stockholm, Istanbul, Bucharest, Helsinki, Seoul, Lisbon, Vienna, Budapest, Brussels, Prague, Copenhagen, Zurich, and many more.
John has conducted clinics throughout the United States and Canada, as well as Europe and Asia. He currently resides in the Chicago area and teaches at North Central College inNaperville, Illinois.

DJ DUANE POWELL will open the show at 7pm sharp


Her talents span every music genre, from Gospel to R&B, from Blues to Neo-Soul. Yet her true heart and soul are experienced in their purest form through her performance of Jazz music. From a soft, sultry traditional ballad, to a contemporary Jazz-Funk groove; from a high flying swing, to a scat-filled romp, Dee Alexander delivers each style with a passion and love of music that comes across in each and every note, and with a style and grace that is truly her own. Besides being a phenomenal headliner in her own right, Dee has shared the stage with Ahmad Jamal, David Sanborn, Earl Klugh, Gerald Albright, Roy Ayers, Joshua Redman, and the O'Jays. Not being one to ever feel that the spotlight has to belong exclusively to her, Ms. Alexander has lent her considerable talents as a backup vocalist to the live performances of an array of many other well known artists i.e., Michael Bolton, Phil Perry, Willie Clayton, and Zora Young. Dee has also formed the Evolution Ensemble which is an acoustic group that consists of string instruments and percussion with a strong emphasis on original compositions.
Metropolitan Jazz Octet / Dee Alexander – It's Too Hot For Words: Celebrating Billie Holiday
Delmark DE 5032 (2019)
Compact Disc
You won't need to get very far into this disc – about 75 seconds, I'd say – to know why the Metropolitan Jazz Octet and Dee Alexander seem made for each other. After the rarely heard verse to "Ain't Nobody's Business," Jim Gailloreto's arrangement swirls the horns together into a bebop Dixieland of collective improvisation; and yet, each one emerges with high-def clarity. And so does Alexander when she re-enters; she becomes another instrument in the mix.
It's Too Hot For Words is a multi-generational time capsule: sterling musicians of the 21st Century, building upon an octet sound crafted 60 years earlier, to revitalize songs that Holiday began recording in the 1930s. It also serves as a springboard for the one aspect of Holiday's work that Alexander does mimic. Sutter puts it this way: "Dee does what 90 percent of singers don't do: instead of just singing the song, she tells a story – like Billie." And all the while, the MJO spins evocative stories of their own: wordless but equally literate narratives to complement the human instrument invited into their midst.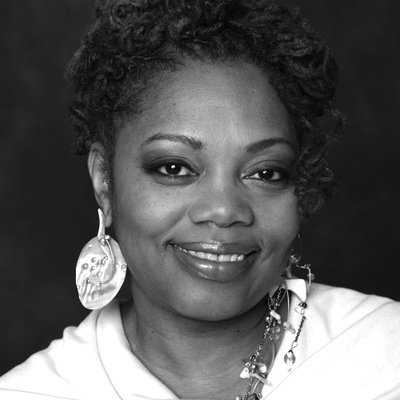 Dee Alexander
Vocalist
3Arts / Southwest Airlines Awardee
MUSIC
Born on Chicago's west side, Dee Alexander is one of Chicago's most gifted and respected female vocalist/songwriters. Her talents span every music genre, from Gospel to R&B, from Blues to Neo-Soul. Yet her true heart and soul are experienced in their purest form through her performance of Jazz music. From a soft, sultry ballad to a scat-filled romp, Dee delivers each style with a passion for music that comes across in every note and a grace that is truly her own.
Growing up in a household that was steeped in recordings of Dinah Washington, Dee names Sarah Vaughan and Ella Fitzgerald among her major influences, as well as Chicago saxophonist Henry Huff, who encouraged her to take risks and cross boundaries. This helped set her on the path to becoming one of the most accomplished voice improvisers in the world today.
Dee's commission from the Jazz Institute of Chicago to create a tribute to Nina Simone and Dinah Washington, entitled "Sirens of Song," introduced her to a larger audience and marked the beginning of worldwide recognition. The Millennium Park performance on the Pritzker Pavilion stage also began a period of frequent European touring. Dee boasts long and fruitful associations with Chicago's jazz elite, including Ramsey Lewis, Orbert Davis, Nicole Mitchell, Chicago Jazz Orchestra, Metropolitan Jazz Octet, and the Association for the Advancement of Creative Musicians (AACM). She leads her own Dee Alexander Quartet and the Evolution Ensemble, whose music ranges from original compositions to renditions of James Brown and Jimi Hendrix. She recently formed a collaboration with guitarist/composer/arranger John McLean to form the Alexander/McLean Project.
Dee has received the Chicagoan of the Year in Jazz award and the 2012 3Arts Award for Music. Her CD Wild is the Wind was named the "Album of the Summer" in France, earned her top votes in Downbeat's readers and Critics polls, received 5 stars in Downbeat, and was chosen as one of its top ten recordings in the first decade of the new millennium. Her performance at the 2013 Newport Jazz Festival was selected by the New York Times as one of the best concerts with staying power. She has garnered accolades in African, Australian, European, and North American press.
Dee's CD project Songs My Mother Loves has received rave reviews and is intended not only to express thanks and pay tribute to Dee's mother for her inspiration and influence, but also to pay homage to the music that has become such a significant part of her life. She was recently featured on the Metropolitan Jazz Octet's latest recording It's Too Hot for Words, celebrating Billie Holiday.
Dee Alexander is currently a host on the WFMT Jazz Radio Network.
[Image below, left: courtesy of Raymond W. Mays.]