Dee Alexander and Chicago Soul Jazz Collective @ Hyde Park Jazz Festival, Chicago
CHICAGO SOUL JAZZ COLLECTIVE WITH DEE ALEXANDER
SUNDAY, SEPTEMBER 25
TIME: 4:00-5:00PM
VENUE: WAGNER STAGE. MIDWAY PLAISANCE AT SOUTH WOODLAWN AVE.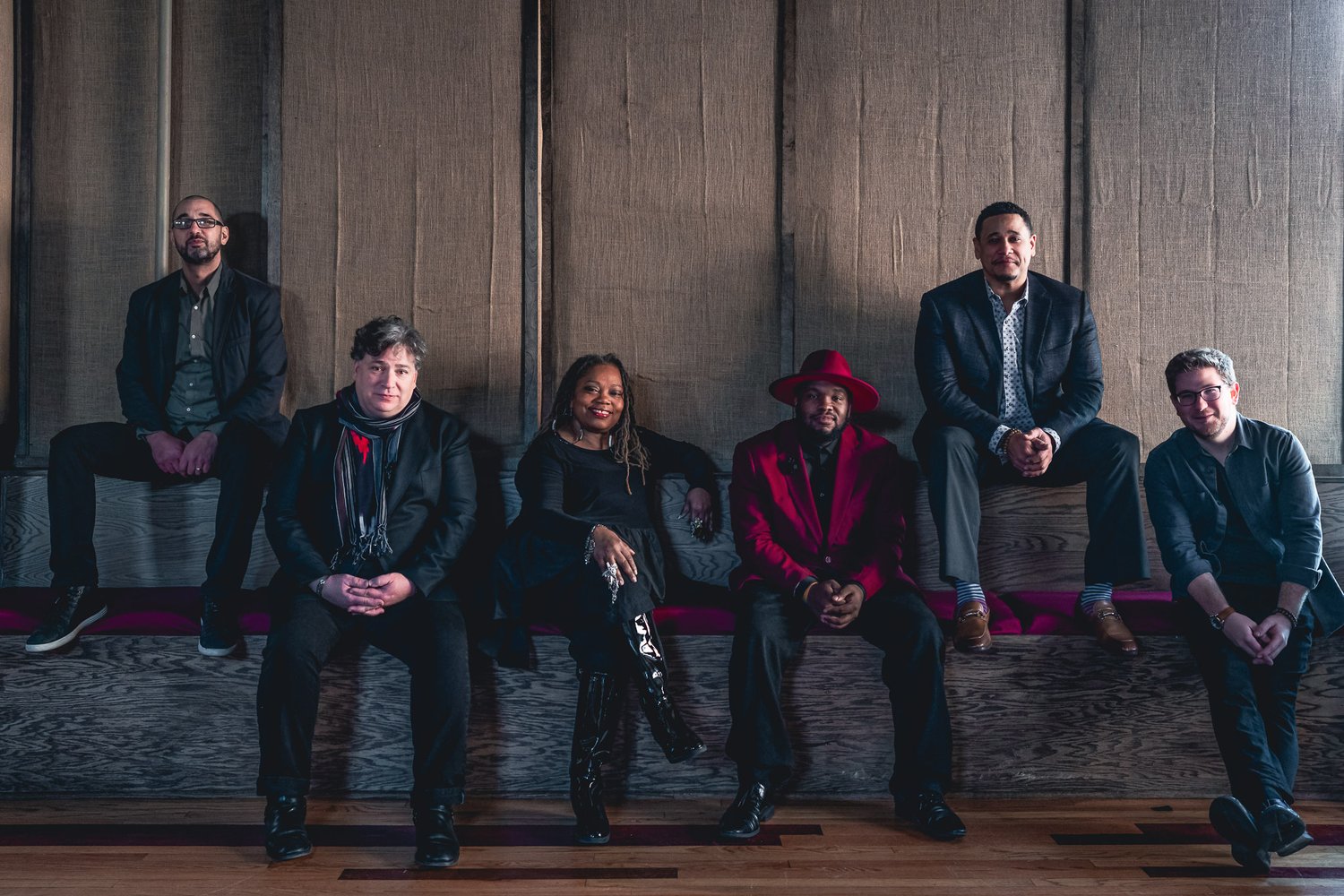 CHICAGO SOUL JAZZ COLLECTIVE
The Chicago Soul Jazz Collective took shape in 2017 when saxophonist John Fournier and trumpeter Marques Carroll, impressive veterans of the Midwest music scene, crossed paths while booked on a session and discovered their shared tactic for coping with difficult times: listening to the soul jazz LPs that proliferated in the hard-bop era. From that first discussion, The Collective was born. Since then, they have released three albums: Soulophone, which covers vintage hits by Ramsey Lewis, Lee Morgan, and Jimmy Smith, among others; It Takes a Spark to Start a Fire, which features a set of their own compositions and guest turns by Nicholas Payton and Raul Midón; and their newest, On the Way to Be Free, which showcases the irresistible force that is Dee Alexander.
John Fournier, a big-toned jazz-and-blues tenor, is known for bringing a no-nonsense approach that has earned him a solid reputation as a first-call sideman for touring headliners. He has also composed extensively for theater companies including the Steppenwolf and Second City, and even has a Jeff Award to show for it.
St. Louis native Marques Carroll, a more recent addition to Chicago, has attracted excellent reviews for his 2021 debut album, The Ancestors' Call. Initially influenced by Clark Terry, he regularly subs into the Count Basie Orchestra and maintains a strong profile as a jazz educator.
Chicago's grand dame of jazz vocals, Dee Alexander elevates every project she undertakes. She's a shape-shifter who ranges far and wide, from her groundbreaking work with Chicago's famed AACM to her own strikingly original compositions and celebrations of the music's great divas, such as Ella Fitzgerald, Dinah Washington, and Billie Holiday. Dee Alexander can sass and strut with the best.
The musicians:
Dee Alexander – vocals
Marques Carroll – trumpet
John Fournier – tenor sax
Amr Fahmy – keys
Larry Brown, Jr. – guitar
Andrew Vogt – bass
Keith Brooks II – drums
JAMES A. WAGNER STAGE AT THE MIDWAY
MIDWAY PLAISANCE AT SOUTH WOODLAWN AVE.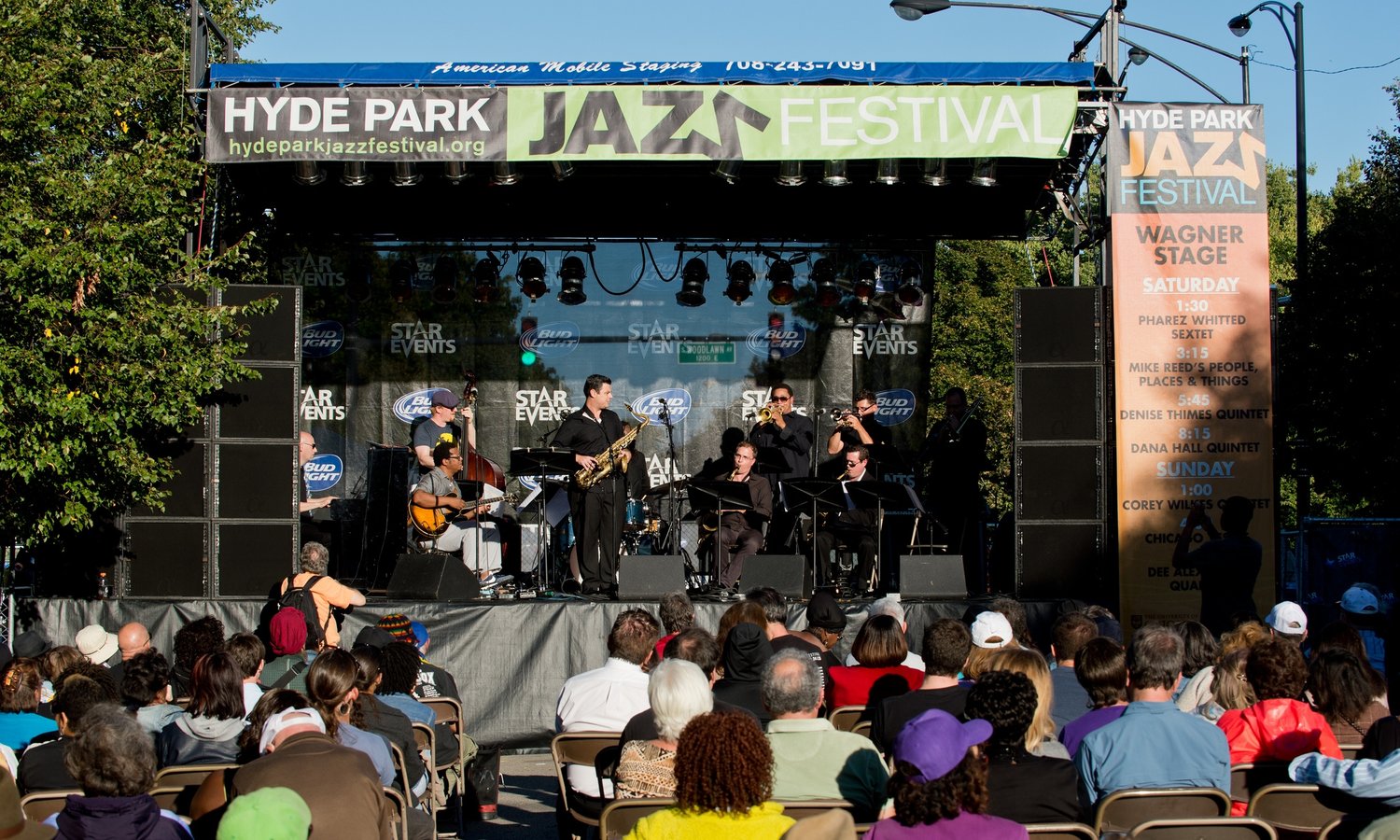 SATURDAY, SEPTEMBER 24, 2022
SUNDAY, SEPTEMBER 25, 2022
The Midway Plaisance was the vision of Frederick Law Olmsted (architect for New York's Central Park) and was used as the center stage for the 1893 World's Columbian Exposition. Its name is an antiquated spelling of "pleasance," as its original intent was to be a getaway for affluent Chicagoans. It now plays host to numerous activities, from musical acts to film screenings, ice skating, and sports events.
The Midway is the central Festival grounds. If you have been to the Hyde Park Jazz Festival before, the Midway setup will be familiar to you.
The Midway Festival area includes:
Food and beverage vendors (e.g., beer, wine, water)
Artist and artisan booths and other shopping
Information booth with Festival t-shirts for purchase
Portable restrooms and handwashing stations
Seating areas with chairs for watching performances
Picnic tables
Picnic areas for your own set-up (Note: you are permitted to bring your own food and beverages (alcohol ok), chairs, blankets, etc.)