Dee Alexander @ Hyde Park Jazz Fest, Chicago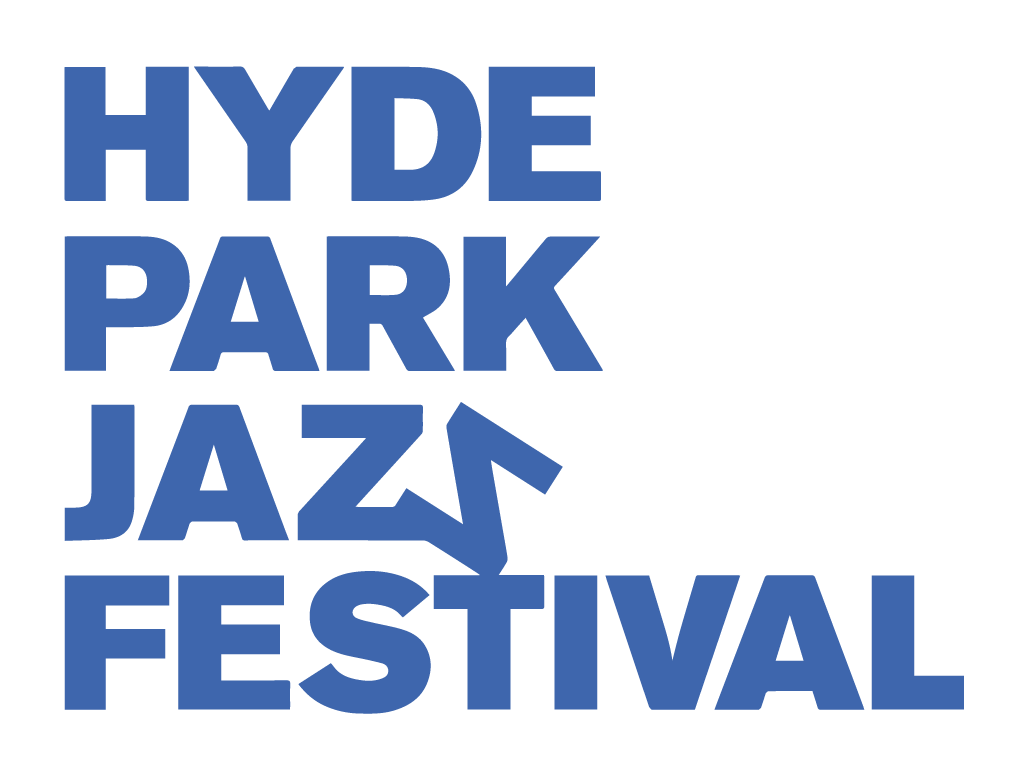 DEE ALEXANDER'S ANCESTORS REIGN
SATURDAY, SEPTEMBER 23
TIME: 9:30-10:30PM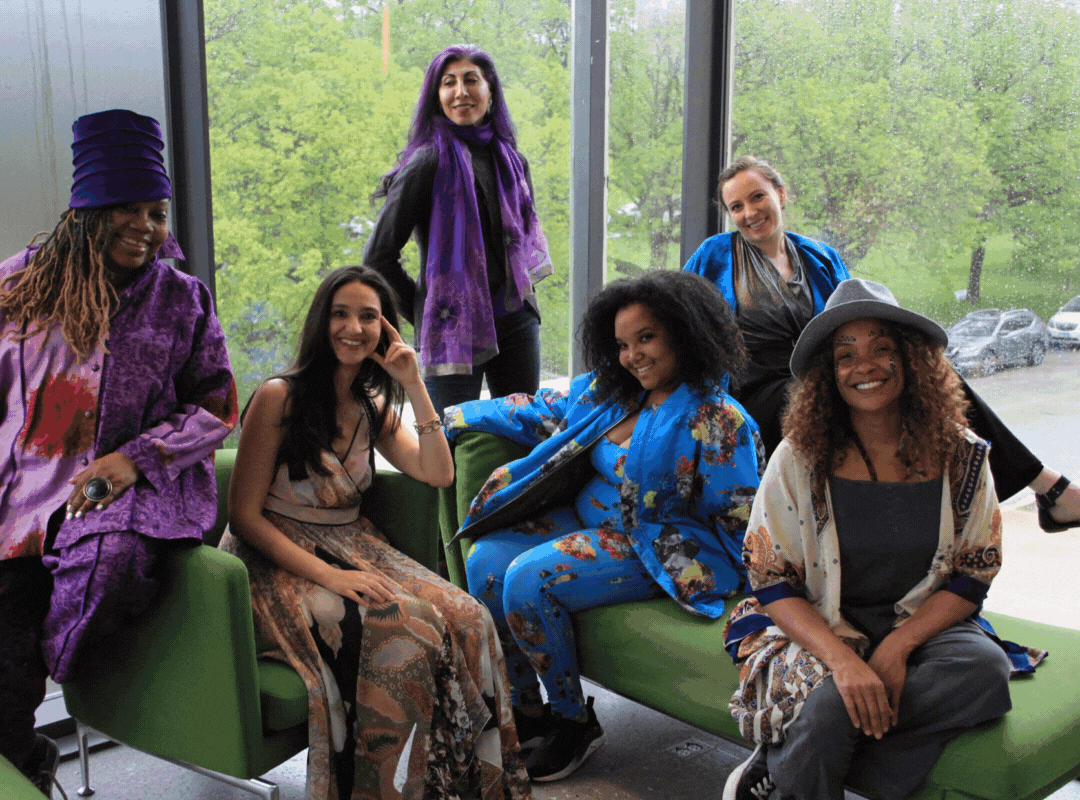 DEE ALEXANDER'S ANCESTORS REIGN
Dee Alexander's Ancestors Reign is a collaboration between some of Chicago's premier established and up-and-coming female artists, who gather to celebrate the power of the female divine through music and dance and to pay tribute to those who have come before them. The ensemble gives thanks to and honors the ancestors, and asks for their continued blessings and guidance as the ensemble journeys through their original compositions. Ancestors Reign's aim is to bring joy, spread peace and love, and foster communities of mutual support during these tumultuous times.
Born on Chicago's west side, Dee Alexander is one of the city's most respected female vocalists and songwriters. Her talents span from gospel to R&B and blues to neo-soul, but jazz is where her heart resides. Whether she's delivering a sultry ballad or a scat-filled romp, she delivers with a passion and grace that is truly her own. Alexander boasts long and fruitful associations with Chicago's jazz elite, including Ramsey Lewis, Orbert Davis, Nicole Mitchell, Ernest Dawkins, Jeff Lindberg and the Chicago Jazz Orchestra, Metropolitan Jazz Octet, Chicago Youth Symphony Orchestra, and the Association for the Advancement of Creative Musicians (AACM). She leads the Dee Alexander Quartet and the Evolution Ensemble. She has been honored with the Chicagoan of the Year in Jazz award, City of Chicago Esteemed Artist Award, and the 3Arts Award for Music. She is a Host on the WFMT Jazz Radio Network.
Alexis Lombre is a young jazz pianist who discovered early that the true essence of music is not just what you hear, but how it makes you feel. Her musical mission is to keep the soul in music alive. Lombre has toured the midwest with her group, the Alexis Lombre Trio; toured South Africa with the Englewood-Soweto Exchange (powered by a MacArthur grant and led by Ernest Dawkins); and toured France with Bacongo Square Boulevard, a trio comprised of French, Congolese, and American musicians. She has played with James Carter, Ernest Dawkins, the AACM Great Black Music Ensemble, Makaya McCraven, Donald Harrison, Bobby Watson, Buster Williams, Wadada Leo Smith, J Moss, Cece Peniston, Rudresh Mahanthappa, and Nona Hendrix. Her debut album, Southside Sounds, is a collection of original compositions that serve as a soulful reflection of her upbringing on Chicago's South Side.
Bassist and Montana native Emma Dayhuff tours nationally and internationally and is a graduate of the Oberlin Conservatory of Music and the Herbie Hancock Institute of Jazz Performance. Since moving to Chicago, she has spearheaded a local funk band, toured with a bluegrass band, worked in Chicago's blues scene, spent several years as recording engineer for the Chicago Symphony Orchestra, and been embraced by Chicago's avant garde jazz community through her mentors Vincent Davis and Robert Irving III. She has performed with the Victor Goines Quartet, Herbie Hancock, Cecile McLorin Salvant, David Murray, Kahil El'Zabar, Helen Sung, Jeff Parker, Isaiah Collier, Corey Wilkes, Gretchen Parlato, Patricia Barber, Darcy James Argue's Secret Society, Nicole Mitchell, Willie Pickens, Larry Willis, Victor Lewis, Matthew Santos, Jumaane Taylor, and Zeshan B. Her Phoenix Ensemble performed at the Hyde Park Jazz Festival and the Madison Jazz Festival in 2022. She is currently pursuing a Doctorate of Musical Arts at the University of Wisconsin in Madison.
Actress, musician, composer, screenwriter, producer, voice-over artist, poet, and doula Coco Elysses is a modern-day renaissance woman and the second woman Chair of the Association for the Advancement of Creative Musicians (AACM). She has performed at the Insolent Noise Festival with the Great Black Music Ensemble of the AACM in Pisa, Italy; at the Frankfurt, Germany Jazz Festival with Generation Now of the AACM; and at the Made in Chicago Jazz Festival in Poznan, Poland with Voice Heard, a collective of women musicians of the AACM. She has also performed at Millennium Park in Chicago, at the Chicago Blues Festival, and at the Chicago Jazz Festival; with Renee Baker's Chicago Modern Orchestra Project and the Hypnotic Brass Ensemble; as a featured artist in Taiko Legacy 8, 10, & 11 at the Museum of Contemporary Art with Tatsu Aoki; and in Miyumi Project with Tsukasa Taiko at the Hyde Park Jazz Festival.
Violinist Zara Zaharieva has shared the stage with Jennifer Hudson, Chicago, Los Hacheros, Maná, Lowen and Navarro, Kygo, Sharay Reed, Ernie Adams, Orbert Davis' Chicago Jazz Philharmonic, Eldar Djangirov, Donald Lawrence, Cover Girls Violin Show, Guitarra Azul, Joshua Ramos, Victor Garcia, Makaya McCraven, Darwin Hobbs, Hutch Hutchinson, Yolanda Adams, Arturo Sandoval, Henry Mancini Institute Orchestra, Ray Chew, Lawrence Brownlee, Shirley Caesar, Kurt Carr, Olen Cesari, Donnie McClurkin, Richard Smallwood, Bebe Winans, Ledisi, Dionne Warwick, Avery Sunshine, the New Faith Church choir from Cape Town, South Africa, and many more. She has arranged and recorded strings for Donald Lawrence and Robert Irving III, and composed and played for Spike Lee's movie Chiraq, Nicole Mitchell's Black Earth Ensemble, the TV series Empire, a Donatella Versace commercial, and elsewhere. She is violinist for the civil rights movement church Saint Sabina, performs throughout the U.S., and is constantly pushing her musical envelope.
Dr. Jovia Armstrong is an Assistant Professor of Music at the University of Virginia. She is an award-winning percussionist, educator, sound artist, composer, and producer. Her work fuses various genres of music, including experimental hip-hop, improvisational jazz, and technology with concepts from Black studies, contemplative science, feminism, and environmental studies. Between recording and touring internationally, she has performed with groups such as Omar, El DeBarge, Les Nubians, Maysa, Eric Roberson, Frank McComb, Rahsaan Patterson, Black Earth Ensemble, and Musique Noire. In 2015, she was named Best Black Female Percussionist of the Year by the Black Women in Jazz Awards. She serves as the secretary for the world-renowned AACM and is endorsed by Sabian, QSC, and GonBops. The Antidote Suite, an album deriving from her dissertation work featuring her group Eunoia Society, received critical acclaim in Jazziz Magazine, Downbeat, Jazz Times, the New York Times, and more.
2023 Guggenheim Fellow Nejla Yatkin is a visionary choreographer whose performances offer a seamless blend of personal and universal narratives. Featuring a performance style that is at once powerful and fluid, Yatkin's work–which has ranged from solo performances to public installations, film, and augmented reality–has been described by The New York Times as "fierce" and "magical." Her interdisciplinary approach and ability to connect profoundly with audiences has garnered her recognition and grants from the likes of the Princess Grace Foundation, the Baryshnikov Art Center, and the John F. Kennedy Center. Raised within the walled city of West Berlin, Yatkin hails from a lineage of nomadic tribes from Anatolia, a combination which infuses her art with a unique perspective and a deep appreciation for cultural diversity. Her work serves as a reminder of the deep currents that unite us all, and the transformative power of storytelling through the universal language of dance.
The musicians:
Dee Alexander – vocals
Zara Zaharieva – violin
Alexis Lombre – piano
Emma Dayhuff – bass
Coco Elysses – didleybo
Dr. Jovia Armstrong – percussion
Nejla Yatkin – dance